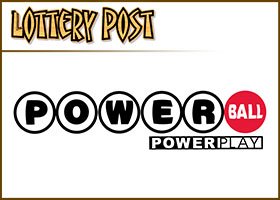 One winner is daughter of Senator who wrote the N.J. Lottery law
Includes video report
Among the 16 co-workers who came forward today to claim their piece of a $448 million Powerball jackpot were a woman who lost her home in Superstorm Sandy and the daughter of the man who is credited as the "father of the New Jersey lottery."
The group of Ocean County Vehicle Services Department employees, dubbed the "Ocean's 16," cheered for each other as they were introduced for the first time today in public as the group that held one of the three lucky tickets from last week's drawing.
Darlene Riccio, one of the winners, said she had been going through an "extremely rough year" after she lost her home in Superstorm Sandy.
"One of the first things I'm going to do is a buy a home," she said. "When I found out we won, I was speechless. I thought they were joking and it was the worst joke ever."
Barbara Jo Riivald, the daughter of late New Jersey state Sen. John F. Brown, who introduced legislation that brought the lottery to New Jersey, said after she found out she had won, she wanted nothing more than to call her late parents.
"My father was bigger than life. He was always my hero," she said. "The only thing I wanted to do that next morning was call him and call my mom, and then I realized I couldn't do that."
The nine women and seven men posed on Monday with a giant $86 million check, the lump-sum value of their ticket. Each worker will get about $3.8 million after taxes, according to lottery officials.
Lisa Presutto, the woman who collected $6 from each group member and purchased the winning tickets, said she took on the duty because she had to stop at an Acme store on the way home to pick up a prescription and dinner.
While drinking her morning coffee last week, she discovered the winning Powerball was 32, a number she knew the group had, and so she decided to check their tickets.
"I immediately started shaking," she said, after she realized they had won.
"I woke my poor husband up," she said.
"He's no longer poor!" someone in the group shouted, garnering laughs from the group of new millionaires.
After her husband checked the tickets and saw the numbers were a match, Presutto said she text messaged her supervisor, who initially told her it was "too early" to be playing a prank.
After she verified the numbers, Presutto's supervisor texted back with a reaction that said it all:
"O-M-G!" she said, according to Presutto.
The winning ticket was sold in Little Egg Harbor Township, just miles from where the center of Superstorm Sandy made landfall in October, causing heavy damage along coastal Ocean County.
Despite the fact that the "close-knit group" now consists of newly-minted millionaires, the 16 employees all showed up for work last week.
While some of the winners said they planned to continue working, Joe Odoardo said he almost retired last year and plans to make it official after collecting his multimillion-dollar payday.
"It's just a miracle and shocking," he said. "After 34 years and almost retiring, this happens? You just don't have another choice!"
(Click to display full-size in gallery)
RAW VIDEO: Watch the press conference
Note: We apologize for the poor audio quality experienced in some of the video. It seems the NJ Lottery camera operator was covering the microphone for some of the press conference, and they did not use an external microphone.