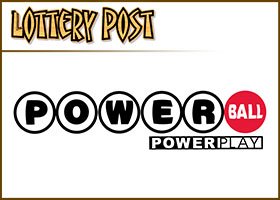 Includes video report
By Todd Northrop
NASHVILLE, Tenn. — A group of 20 co-workers are the winners of Saturday's $421 million Powerball jackpot on a ticket sold in Tennessee.
The employees of the North American Stamping Group in Portland, Tennessee, play the lottery twice a week, buying at least 60 tickets and usually rolling any of their winnings into the next drawing. While they said they would be playing again, they aren't investing the $254.7 million lump sum this time around.
Each of the "Tennessee 20," as they quickly dubbed themselves after the big win, will take home about $12.7 million. The total revenues for North American Stamping Group were about $103 million in 2015.
One of the group said at a press conference at Tennessee Lottery headquarters that the company's president asked if all 20 would be quitting immediately. While some of the employees are indeed taking early retirement, all promised their boss they would stay on long enough to train replacements.
"This money is going to be a blessing for so many people," one of the winners said, noting that while all would be spending some on themselves, all also had charity plans for some of the cash.
And at least one of them has some auto repairs to make.
"I was on my way home (from Nashville) last night and my 'Check Engine' light came on. I don't have to get frantic about that anymore," the man said.
This is the sixth time the winning Powerball ticket was sold in Tennessee and is the 200th time a Tennessee ticket netted at least $1 million.
"All this time playing has been fun, but I never truly thought we would win," said Amy O'Neal, the group's spokesperson. "It's still sinking in, but we're having a blast."
The winners, from 13 different cities in the mid-south, primarily handle sales and quality control at North American Stamping Group, an auto parts manufacturing plant.
The lucky ticket was sold at Smokeshop, 711 Scottsville Road, Lafayette, Tenn. Owner Joyce Gregory was on-hand to receive a $25,000 selling bonus and to join Amy, a long-time loyal customer, the other winners, family members and Tennessee Lottery staff members.
Immediate plans varied — from a vacation in Italy, helping family with medical bills, sending children to college and purchasing new vehicles — but one thing was unanimous: the desire to help others.
"This group has a heart of gold," said Steve Huffman, who lives in Macon County. "They always have and they always will."
The prize is the second-largest in Tennessee Lottery history. In January, a family from Mumford won $528 million, splitting the record $1.58 billion jackpot with winners from California and Florida.
Tennessee Powerball winners
Saturday's Powerball jackpot win is the sixth time a player from Tennessee has won. The previous winners are:
$528.8 million jackpot won by a Munford family in January 2016, who split the $1.58 billion world-record jackpot with winners in two other states.
$259.8 million prize won in Knoxville, June 2014
$144.1 million prize won in Antioch in November 2015
$50 million won in Knox County, March 2015
$25.5 million won in South Pittsburgh, March 2005
RAW VIDEO: Watch the press conference
(Click to display full-size in gallery)