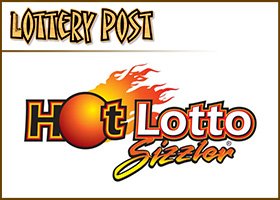 IOWA CITY, Iowa — Investigators trying to unravel the mystery behind a bogus claim for a $14.3 million multi-state Hot Lotto jackpot won in Iowa in 2011 have received valuable information from a man in Canada who was granted limited immunity, state officials said Tuesday.
A month ago, investigators traveled to Canada to conduct an interview after reaching an agreement in which a person of interest was promised the information given would not be used against him, Iowa Division of Criminal Investigation assistant director Gerard Meyers said. Since then, investigators have been working to verify the information the person disclosed and locate and interview others who may be involved, he said.
Deputy Iowa Attorney General Thomas H. Miller said the information was "significant, fruitful."
"There are leads, plural, in Houston, Texas," said Miller, who was part of the Canada trip.
The development has injected new life into the investigation, which has baffled authorities for nearly two years.
The case started when lottery officials in December 2010 drew winning numbers for Hot Lotto, a game played in Iowa and several other states. Months passed and no one redeemed the winning ticket, which was purchased at a Des Moines gas station. As the one-year deadline for the prize drew near, Iowa Lottery officials started plotting ways to use the leftover money.
But with hours to go, attorneys representing 76-year-old New York lawyer Crawford Shaw came forward with the valid, winning ticket (which had just been delivered by FedEx to Iowa).
(See Iowa $16.5M Hot Lotto winner claims prize with two hours to spare, Lottery Post, Dec. 29, 2011.)
Shaw signed it on behalf of a newly created investment trust. He later said that he was representing an attorney for a person who purchased the ticket, and that he did not know the winner's name. He said the trust's proceeds would go to a corporation in Belize, a known tax haven.
Lottery officials refused to pay the jackpot until Shaw divulged names of everyone who had possessed the ticket, saying they wanted to know that it had been legally possessed. Shaw refused, eventually withdrawing the claim in January 2012. The winner or winners walked away from millions, and DCI launched an investigation led by agent Matt Anderson.
The focus on leads in Houston may point to associates of Shaw, who has lived and operated businesses there previously.
"We are indeed looking at people other than and in addition to Mr. Shaw," Miller said.
Many theories have been floated about what happened. Perhaps the ticket was stolen after the winner bragged about the jackpot. Maybe the winner did not want to be linked to the money due to illegal activity and tried to sell the ticket to someone else. Or a foreign criminal syndicate bought the winning ticket and illegally scalped it for cash.
Investigators have said that gas station surveillance video shows a person purchasing the ticket, but that footage has been withheld from the public so as not to jeopardize the investigation. Meyers said investigators still do not have a positive identification of the buyer, but that, "We have a potential party that may be able to help us identify that subject."
Meyers said the immunity agreement was appropriate because investigators were certain the man was not the prime suspect and all other efforts to obtain his cooperation had been exhausted. Investigators also had little leverage since he was in another country, he said.
"We had to put forward an agreement that would motivate him to cooperate," Meyers said.
Miller said the so-called use immunity agreement stopped short of guaranteeing the source would never be prosecuted in the case. Instead, the Canadian citizen was promised that whatever information he gave could not be used against him. Prosecutors will later decide whether to make an offer of leniency in exchange for the information, which could include a break when it comes to charges or a free pass from future prosecution.
Such deals are typically extended to lower-level participants in a criminal conspiracy as investigators work their way to the top, Miller said.
Meyers said investigators are seeking to conduct additional interviews with "an array of other parties" who may be involved. But he also cautioned they've had promising leads in the past that hit dead ends.
"The developments are positive," he said. "Yet at the end of the day, we don't have resolution and it continues to be an ongoing investigation."