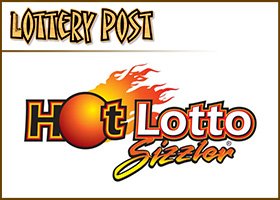 IOWA CITY, Iowa — Investigators seeking to unravel an attempted multimillion-dollar Iowa Lottery jackpot scheme have been in contact with Canadian authorities and are looking into people who may have been involved, an agent said Thursday.
Special Agent in Charge Patrick Townsend of the Iowa Division of Criminal Investigation confirmed his agency sought assistance from Canadian law enforcement early in the 18-month investigation into a withdrawn claim for a $14.3 million Hot Lotto jackpot.
(See $14.3 million Hot Lotto prize claim withdrawn, Lottery Post, Jan. 27, 2012.)
He said the case has taken a positive turn in recent months, and investigators are working leads that could provide answers in a mystery that has captured worldwide attention.
"We have people of interest that we are working on and looking into," Townsend said, declining to elaborate on how many or to release their identities. "There are opportunities for us to follow up with and hopefully they take us down some roads that actually go somewhere."
In December 2011, a 77-year-old New York lawyer Crawford Shaw waited until minutes before a one-year deadline to turn in a winning Hot Lotto ticket. Shaw signed the ticket on behalf of a newly created trust, claiming he was its sole trustee. The ticket was confirmed as valid.
Shaw later said that he was representing an attorney for a person who purchased the ticket and wished to remain anonymous, and that he did not know the winner's name. He said the trust's proceeds would go to a corporation in Belize, a known tax haven.
Lottery officials refused to pay the jackpot until Shaw gave them the names of everyone who had possessed the ticket in the year after it was purchased at a Des Moines gas station. They wanted to know that the ticket had been legally purchased and possessed. Shaw refused and offered to give the jackpot to charity before eventually withdrawing the claim in January 2012, walking away from millions. DCI then launched an investigation.
DCI has declined to release surveillance footage from the gas station that shows the person purchasing the winning ticket, which Townsend said remains a crucial piece of evidence.
Townsend said the contact with Canadian authorities was for "purposes of the investigation" and declined to elaborate. He said investigators working under his supervision have not done any foreign travel "at this point." Foreign citizens are eligible to win the Lottery.
Shaw, a Yale graduate who has been accused of fraud in business dealings, has recently changed his cellphone number. Townsend said agents have "had attempted contact with Crawford Shaw" but declined to elaborate. Lawyers who have sued Shaw have said they have found it difficult to find him.
Lottery spokeswoman Mary Neubauer said Thursday the agency was encouraged that new leads are being followed in the case, which she called "quite complicated." The agency declined a public records request seeking information about the possible Canadian link and other documents, citing the ongoing criminal investigation.
"No one wants to know what truly occurred in this matter more than us here at the Iowa Lottery. It was our product involved and the actions of others thrust us into the middle of a very unusual and very strange situation," she said. "We want the criminal investigation to continue unimpeded in the hope that we all will one day know the whole story."