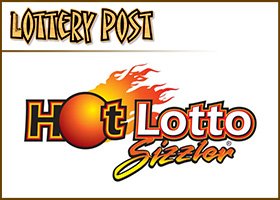 Unprecidented move by lottery may include criminal investigation
Includes video report
By Todd Northrop
IOWA CITY, Iowa — Iowa Lottery officials have set a 3 p.m. Friday deadline for the mystery winner of a multi-million dollar Hot Lotto jackpot to reveal themselves or their claim on the prize will be denied.
Iowa Lottery CEO Terry Rich talks about the Friday deadline for an unclaimed Hot Lotto jackpot during a press conference Monday afternoon. (Rodney White/The Register)
The mysterious winner or winners remain hidden behind Hexam Investments Trust represented by 76-year-old Crawford Shaw, an attorney from Bedford, N.Y.
The ticket, worth as much as $14.2 million, was sold Dec. 23, 2010, at a northeast Des Moines convenience store. The winning numbers hit six days later, but the jackpot went unclaimed for nearly a year.
Des Moines attorneys representing Shaw and the trust showed up at lottery headquarters less than 2 hours before the ticket was to expire last month.
Shaw met for about 90 minutes with Iowa Lottery officials last week but did not disclose the person or persons behind the trust.
Lottery officials sent a letter to the trust's lawyer who signed the ticket, Crawford Shaw, saying "To recommend payment of this jackpot, the security division of the lottery needs to have the following information:
"1. A timeline containing the name of the individuals who was in the Quick Trip on Northeast 14th Street in Des Moines, Iowa, purchasing the ticket and the names of all subsequent individuals who have either owned or possessed the Hot Lotto ticket that was purchased on December 23, 2010 and contained the winning jackpot numbers for the Hot Lotto drawing held on December 29, 2010."
"2. The birthdates, addresses, phone numbers and email addresses of these people. We request you provide us with the information by 3:00 p.m. CST on this Friday, January 26, 2012. You may mail the information to the lottery at 23232 Grand Avenue, Des Moines, Iowa 50312, fax or e-mail the documents so long as they are received at the lottery on or before this Friday ... at 3:00 p.m. CST."
"This is the first time the lottery has experienced a situation like this in its 26-year history, and we will continue to work, understanding that the security and integrity of the Iowa Lottery and its games cannot be compromised," Lottery CEO Terry Rich said.
Investigators also said they are considering whether to launch a criminal probe in the case.
Lottery officials said the Division of Criminal Investigation's gaming bureau and Iowa Attorney General's Office are assisting in the investigation.
Eric Tabor of the Iowa Attorney General's Office told local media that the AG's role in the Hot Lotto investigation is to give advice on the law. The DCI plans to review information related to the winning Hot Lotto ticket and ask, "has there been a crime committed or a crime attempted to be committed?"
Iowa law requires a person sign for the winnings and their address be disclosed. The winner does not have to make a statement or public appearance.
Trust's lawyer has checkered past
Rich said Shaw's history, which includes lawsuits alleging fraud in Delaware and Texas, could be unrelated to the Iowa lottery ticket, but investigators were looking into it.
Records show Shaw played at least a minor role in the collapse of Industrial Enterprises of America, a chemical company that was looted and bankrupted in 2009 by a stock manipulation scheme. Shaw helped found the company after taking control of a Houston-based shell corporation, serving as its CEO from 2004 to 2005.
Shaw told investors the company's stock was "grossly undervalued" in 2005 and promised revenue was skyrocketing, corporate filings show. But he abruptly stepped down in October 2005, and was replaced by the company's chief financial officer, John Mazzuto.
Mazzuto pleaded guilty last year to grand larceny and other charges for plundering the company. Prosecutors say he and another company executive, James Margulies, issued millions of shares of a type of stock that can legally be given only to employees as part of a benefit plan, and funneled the stock to themselves, relatives and associates. The stock was sold, and the money was channeled back to Mazzuto and Margulies. They improperly recorded it as revenue, which boosted the company's books, inflated its stock price and lured investors.
A lawsuit filed in federal bankruptcy court in Delaware alleges Shaw was compensated with $2.3 million worth of the improper shares and is seeking to recoup that money. Investors, which included an Ohio teachers' pension fund and the Methodist Church, lost more than $100 million when the company collapsed.
In 2009, Texas doctor Howard Nunn filed a lawsuit saying Shaw refused to issue him $25,000 worth of shares of Industrial Enterprises he bought in 2005. Shaw eventually agreed to refund his money but only paid back $5,000, the lawsuit claimed.
Shaw agreed to pay Nunn $25,000 last March to avoid trial, but records show he has since refused to satisfy the judgment or respond to questions about his financial assets after claiming he doesn't have enough to pay. A judge in September sanctioned him $750.
"He has made some representations to my client that he intends to pay the judgment. It's premised on something happening — we don't know what — and him suddenly having money to pay," said Nunn's lawyer, Ty Chapman. "I believe he told my client it didn't have anything to do with the Iowa Lottery deal."
Chapman said he tried to serve Shaw numerous times with court orders at the Bedford, N.Y., address where relatives say he lives and has been unsuccessful. Shaw gave Lottery investigators a Texas driver's license when he met with them last week, and Rich said the agency didn't know his whereabouts.
The questions about Shaw are no surprise to Florida interior designer Elizabeth Calomiris, Mazzuto's ex-wife. She said she knew Shaw when she was married to Mazzuto. After Shaw left Industrial Enterprises, she said Shaw begged her to give him damaging personal and business information she had on her ex-husband and came to her home to get it.
She said Shaw used the information as leverage to obtain a settlement in which he was paid the $2.3 million in company shares, and she now regrets helping him.
"Crawford Shaw, he's just as crooked as can be. I wouldn't trust anything that he's said," Calomiris said. "He lied to me a lot. He'll say anything to get what he wants."