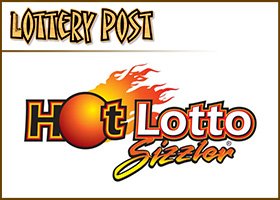 Strangest winner story ever? Lawyer sacrifices $14 million jackpot to prevent lottery from learning the winner's identity
The New York lawyer who tried to redeem a multi-million dollar lottery ticket in Iowa last month — only to have his claim called into question by officials demanding to know who he represented — is giving up the quest for the jackpot.
Crawford Shaw, 76, said on Thursday he was withdrawing his claim to a Hot Lotto ticket worth up to $14.3 million "because I'm not going to argue with the lottery."
Shaw's decision would appear to end what Iowa lottery officials called the strangest jackpot pursuit they had ever experienced.
The winning ticket was turned in December 29, less than two hours before it would have expired a year after the drawing. Iowa Lottery officials tested and validated the ticket, but refused to pay out the winnings until they could verify the purchaser's identity, among other things.
Shaw, who had signed the ticket as a trustee for an entity he called the Hexam Investment Trust, never revealed who was in the trust.
Iowa Lottery officials gave him a deadline: Tell us who you represent by 3 p.m. Friday afternoon or forget about collecting the millions.
In the meantime, the lottery said it had learned that Shaw was "associated with criminal proceedings and bankruptcy filings in New York and Delaware," and officials were investigating.
Shaw is the former chief executive officer of Industrial Enterprises of America Inc., a bankrupt public company that the Manhattan District Attorney's office said was looted in a $100 million securities fraud scheme.
Shaw, who was not charged with criminal wrongdoing, is a defendant in a civil suit by the company. He claims to know nothing about the suit.
In any case, he chose to call it quits on Thursday, telling Reuters he had asked a local law firm to pass along his decision to lottery officials.
A spokeswoman for the lottery said they had not received notice of withdrawal from Shaw as of late Thursday afternoon.
"We are checking with the local counsel," said the spokeswoman, Mary Neubauer.