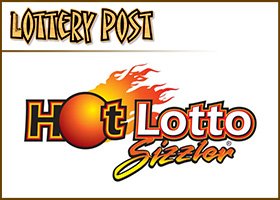 The case of the most mysterious jackpot winner in the history of the Iowa Lottery got even more convoluted Thursday.
The attorney who represents a trust attempting to claim a multimillion-dollar Hot Lotto jackpot faces legal troubles in Delaware, court documents show.
Crawford Shaw, who is trying to claim a jackpot worth much as $14.2 million on behalf of his client, Hexam Investments Trust, is being sued over his involvement in a now-bankrupt company called Industrial Enterprises of America Inc.
Shaw was chief executive of the company, which sold aftermarket motor oil, windshield wiper solution and other automobile fluids, until 2005, when he was forced out. He sued Industrial Enterprises after his removal and received a settlement ultimately worth about $2.3 million.
"I sued them and I won," Shaw said in a telephone interview with The Des Moines Register on Thursday. "I don't know anything about this other lawsuit people are talking about."
The settlement made Shaw a consultant, but according to the lawsuit — filed in April in Delaware, where Industrial Enterprises is incorporated — he was not required to do any work or provide any services in exchange for stock shares, which he later sold.
The lawsuit alleges that the settlement terms were illegal, and that Shaw, while not accused of criminal wrongdoing, received stock that was impermissibly issued.
The lawsuit also says company leaders used this type of stock compensation arrangement to defraud investors of more than $110 million and force Industrial Enterprises into bankruptcy.
The company's top officials after Shaw's ouster — James Margulies and John Mazzuto — have both been convicted on securities fraud and other charges in New York, court records show.
Shaw first came to Iowans' attention on Dec. 29. His signature adorned the back of the Hot Lotto ticket that had been held for nearly a year.
Less than two hours before it was to expire, two attorneys from the Davis Brown firm in Des Moines delivered the ticket, signed by Shaw as trustee for Hexam, to lottery officials.
Shaw declined to tell the Register who is behind Hexam or whether the trust consists of an individual or group of people. He didn't reveal the information to lottery officials either, said Mary Neubauer, Iowa Lottery spokesman.
Shaw said he and the lottery "have agreed to keep everything confidential until it is all worked out. We're making progress."
Shaw met with Iowa Lottery officials for about 90 minutes Tuesday, but no resolution was reached on the prize.
The Iowa Lottery has not awarded the jackpot and continues to investigate whether the ticket was legally obtained and possessed, Neubauer said.
The ticket was purchased Dec. 23, 2010, at a QuikTrip in northeast Des Moines.
The Iowa Lottery is one of 15 state lotteries that pool resources to offer jackpots starting at $1 million in Hot Lotto, a numbers game similar to Powerball. Since the ticket was purchased in Iowa, the responsibility of investigating the claim and awarding the prize falls to Iowa Lottery officials.
The ticket played two sets of numbers over the next five drawings. The winning numbers hit on the second drawing, Dec. 29, 2010. The ticket was worth $16.5 million at the time.
Shaw sent the ticket by Federal Express to the Davis Brown firm, whose lawyers drove the ticket to Iowa Lottery headquarters on Grand Avenue in Des Moines 1 hour and 10 minutes before the ticket was to expire.
Since then, lottery officials have investigated how the ticket made it from a Des Moines convenience store into the hands of a 76-year-old lawyer living in Bedford, N.Y.
Lottery officials have said they will not award the prize until the person or persons behind the trust are revealed.
Iowa law requires a winner to give his name and address when claiming a prize. The winner does not have to make a public appearance or a public statement, though most have done so.
Lottery security personnel remain curious about why the jackpot went unclaimed for so long, Neubauer said.