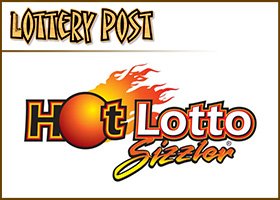 Includes video report
Someone really doesn't want to be a multimillionaire.
Crawford Shaw, the enigmatic 76-year-old New York attorney who represented a trust attempting to claim a Hot Lotto jackpot worth as much as $14.3 million, abruptly withdrew any claim to the money Thursday evening.
Apparently even Shaw doesn't know the identity of the person or persons behind Hexham Investments Trust, the group that sought the prize. Shaw told Iowa Lottery officials that the trust was a corporation in Belize, a small Central American country of about 330,000 people in a land area about one-sixth the size of Iowa.
The withdrawal ended nearly a month of wrangling between lottery officials and Shaw that included a proposal from Hexham to donate the after-tax proceeds from the jackpot — more than $7 million — to Iowa charities.
Lottery officials declined the charity offer, saying state law required them to confirm that the ticket was legally purchased, possessed and presented to them.
Without the names of the people behind the trust, the lottery couldn't release the prize, nor was it allowed to turn the money over to charity, Iowa Lottery Chief Executive Officer Terry Rich said Thursday.
Additionally, the Iowa Division of Criminal Investigation and Iowa Attorney General Tom Miller's office issued a joint statement saying they had opened an investigation into the case. Both agencies declined to comment further.
"It doesn't get much weirder than this," said Mary Neubauer, Iowa Lottery spokeswoman.
Two local lawyers turned ticket in
Thursday evening's revelations provided the strangest twist yet in a bizarre jackpot case that has stretched more than a year.
The winning ticket was bought at a northeast Des Moines convenience store in December 2010. The jackpot, then worth $16.5 million, went unclaimed for nearly a year until two attorneys from Davis, Brown, Koehn, Shors & Roberts PC, a Des Moines firm, took the ticket to Iowa Lottery headquarters less than two hours before it was to expire.
Shaw had signed the ticket as a trustee for Hexham Investments Trust. Since then, the would-be winners have remained hidden behind the trust and have declined to come forward. Iowa law requires winners' names and addresses to be made public, though winners don't have to make a public statement or appearance.
On Monday, lottery officials met with law enforcement officials and issued a deadline of 3 p.m. today for trust members to either reveal their identities or forfeit the prize. No names? No winnings.
Despite one 90-minute, face-to-face meeting with Shaw and at least three meetings with Davis Brown attorneys, lottery officials never were able to get the answers they required to pay the prize.
Who bought the ticket? Why did the buyer wait two hours shy of a year to have the ticket presented? And why, even after hiring lawyers in both New York and Des Moines to stake a claim to the prize, won't the person step into the sunlight to get the money?
"There is delayed gratification — like waiting until Christmas to open your presents rather than receiving them on the day the person bought them for you," said Bethany Weber, an Iowa State University assistant psychology professor. "But I don't think there's any clinical term for waiting a year to claim $14 million."
On Thursday evening, about 22 hours before today's deadline, Shaw and Hexham gave up.
Lottery security officials had verified this much: The ticket is authentic. It was found to have been neither forged nor tampered with.
Neither Iowa law nor lottery rules specifically grant lottery officials the authority to set a deadline for revealing an identity and address after a prize has been claimed.
Then again, lottery officials have never had to wait nearly a year for a jackpot winner to come forward. And when the winner or winners have come forward in the past, they were usually forthcoming with the details needed to claim the cash.
"Typically, it takes about two hours to gather all the information we need from a winner," Rich said. "This has gone on for nearly a month."
Tape, trust accord offer little help
The evidence was minimal. Lottery officials have an in-store security video recording of the ticket being purchased. They have said the tape clearly shows the sale, but they have declined to describe the appearance or gender or offer any other identifying information about the buyer.
Shaw presented lottery officials with a copy of the Hexham trust agreement, but lottery officials say it did not give them the information they needed to release the prize.
Lottery officials declined a Des Moines Register request to release both the video and the trust document, citing the ongoing investigation.
Some state lotteries allow trusts to claim prizes, and the Iowa Lottery has issued checks to trusts in the past, but lottery officials always have known who was behind the trust. This time, they don't.
Allowing a winner to be hidden behind paperwork degrades public interest in the game, said David Gale, executive director of the North American Association of State and Provincial Lotteries.
"One way to look at it is if you can't put a name to a winner, it raises the question, 'Is anybody really winning?' " Gale said. "You've got to protect the integrity of the games, and knowing who winners are is a major part of that."
Secrecy bids have rarely succeeded
Efforts to keep lottery winnings secret have occurred elsewhere, with limited success.
In 1999, a California woman won a lottery prize, then sought a quick divorce from her husband without disclosing her winnings. A judge ruled that the woman had to forfeit the entire $1.3 million jackpot to her ex-husband because of the state's community property laws.
In January 2011, a $390 million winner in Idaho disappeared after claiming her jackpot. She had not legally divorced her estranged husband. Both had been arrested on domestic assault charges in the course of their relationship. The woman was forced to give half the money to her husband.
In November, three Connecticut bankers claimed a $240 million Powerball prize. ABC News later said the men had formed a trust to claim the jackpot for an "anonymous friend," which a British newspaper, the Daily Mail, said was actually a wealthy client of the bankers.
Regardless of who was behind the trust trying to claim the Hot Lotto prize, Iowa Lottery officials had insisted they would rather pay than not — if they could have gotten information from the trust.
"We have the money, and we want to pay it," Neubauer, the lottery spokeswoman, said earlier this week. "We just need that basic information."
But it appears this mystery will go unsolved.
VIDEO: Iowa Lottery CEO Terry Rich holds news conference