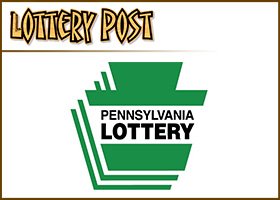 MECHANICSBURG, Pa. — A $1 million winning lottery ticket still has two Mechanicsburg, Pennsylvania, brothers fighting each other in court.
Ira Sharp is suing his half-brother, Charles Thomas Meehan, over what he claims is his half of the "Hot Million" scratch-off ticket purchased at Johnny Joe's bar and restaurant in Hampden Township in May.
(See Winning lottery ticket pits Pa. brothers against each other, Lottery Post, June 26, 2013.)
Sharp claims his brother not only owes him half of the $1 million from the ticket Meehan bought in the bar, he also is looking for court costs and attorney fees to boot, said his lawyer, R. Mark Thomas.
A trial was supposed to start Monday, but since Meehan will be out of town for much of the first half of October, Thomas said he has agreed to reschedule the court proceedings for December. A trial date has yet to be set, but Thomas said he has until Oct. 22 to schedule it.
Of course, the two brothers could work out an arrangement outside of court between now and December, but as Thomas said, "that hasn't happened," yet.
Meehan's attorney, James M. Bach, did not return interview requests for this all-too-familiar tale of money proving itself thicker than blood.
So how did the two brothers end up at odds in court?
Meehan and Sharp had been testing their luck on scratch-offs for some time prior to Meehan buying the infamous $20 "Hot Million" winning lottery ticket at the bar one evening in late May, according to an account of the evening given by Thomas.
Just when Meehan was about to fold, Sharp claims he slapped a $20 on the table, and said "Let's play one more ticket; if we win, we'll split the money."
Meehan bought the ticket, scratched it, and lo and behold, it was a winner, according to court records.
Sharp claims the two agreed to turn the ticket in to the Pennsylvania Lottery together, and split the pot. However, Meehan, who Sharp said went behind his back and turned the ticket in without him, said the two never came to such a verbal agreement.
The brothers agreement may be verbal, but nonetheless, Thomas said it should be honored by Meehan.
Meanwhile, as the lawsuit works its way through Cumberland County Court, Judge Christylee L. Peck granted an injunction at Thomas' request, ordering the lottery to withhold the winnings until she has issued a ruling on the matter.