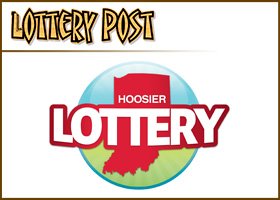 A man who won $2 million in the Hoosier Lottery while separated from his wife has to give her only 2.5 percent of the winnings, the Indiana Court of Appeals ruled Wednesday.
The decision upholds a 2012 Allen Superior Court ruling in which Jose De Jesus Carrillo Perez was ordered to pay his ex-wife, Maria Guadalupe Vidrios Zepeda, $10,000 each year for five years from the money he won on a scratch-off ticket in 2011.
The couple married in February 2002. They separated in March 2006, but neither filed for legal separation or divorce at the time.
"During the next six years," the court order said, "the couple spoke only two or three times, never commingled assets, had separate bank accounts, and generally lived as single individuals."
In January 2011, Carrillo Perez won the $2 million. That March he filed for divorce. It was granted June 19, 2012.
After Carrillo Perez won the lottery, his estranged wife wanted a share of it, said Fort Wayne attorney Mark C. Chambers, who represented Carrillo Perez. He said Vidrios Zepeda initially asked for $1.4 million.
"The interesting thing for us was that the parties were separated physically, but they didn't file for divorce," Chambers said. "In the legal scheme, they were still married and the assets they accrued under standard divorce law would belong to both of them, and the presumption would be that they would be split 50-50.
"But this case was unique. When they split up, the wife took everything, and there was almost no contact for nearly six years until Jose won the lottery."
In ruling that Vidrios Zepeda was not entitled to an equal split of the marital assets, including the lottery receipts, the Court of Appeals said Allen Superior Court Judge Charles F. Pratt "found that the extended physical separation, during which time no funds were ever commingled and each person lived as an individual, justified limiting (Vidrios Zepeda's) equitable interest in the lottery winnings."
Judges in "separate property" states such as Indiana may divide assets "in any manner that is just and reasonable, and that determination depends on the facts of the case," said Margaret Ryznar, a professor at the Indiana University Robert H. McKinney School of Law in Indianapolis.
"Often the court will divide marital assets in a proportion resembling 50-50, but there is room for departure depending on the court's judgment," she explained.
"Here, the departure is not surprising given that the husband and wife were living entirely separate lives by the time of the lotto winnings. Thus, while this is an interesting case to see how an Indiana court would divide lotto winnings in an estranged marriage, the result may differ in the next case depending on the facts of that marriage."
Matthew Williams, the Fort Wayne attorney who represented Vidrios Zepeda, did not respond to messages seeking comment.