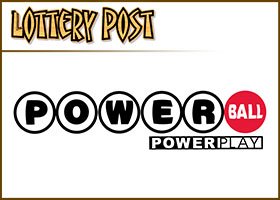 PATERSON, N.J. — If you expect part of a lottery winner's fortune because you've already shared a long personal and business relationship, always remember: Get it in writing.
That was the reluctant decision of a state judge Friday, who cited state law in refusing to freeze the assets of Pedro Quezada, the Clifton man who won the $338 million Powerball jackpot last spring, pending the outcome of a trial to determine if his former live-in girlfriend is entitled to a share of the winnings.
Ines Sanchez and Quezada lived together for 10 years and shared ownership of a grocery store in Passaic, according to attorneys. Sanchez is the mother of one of Quezada's children, while each also has children from other relationships
She moved out of the recently purchased Clifton home where they were living together last month, attorneys said, noting she has a domestic violence claim pending against Quezada. Quezada's lawyers declined to comment on that or any aspect of the case.
Quezada chose a lump sum payout of $211 million and received a check for $152 million after taxes, according to state lottery officials.
A large chunk of the money already is gone — $57 million has been sent to the Dominican Republic, $5 million was given away, $300,000 was spent on the home in Clifton and $20 million can't be located, according to attorney Michael De Marco of North Haledon, who is representing Sanchez.
"I think we're kidding ourselves to say we'll ever see any of that money again," De Marco told state Superior Court Chancery Judge Margaret Mary McVeigh in arguing that the court should temporarily freeze the assets.
The attorney argued that irreparable harm will be done if the judge didn't freeze all assets until the overall case is decided. "If he is permitted to continue this course of conduct, there will be nothing left to talk about," he said of the money.
"This was a man and a woman in a relationship akin to marriage for 10 years, who have a child in common and lived with other children from other relationships," De Marco said.
Faced more and more over the years with the unspoken contracts of unconventional partnerships, state court rulings often recognized the investment made by domestic unmarried couples and ways to compensate for it once the relationship ended. But in 2010, the New Jersey Legislature passed a measure weakening palimony case law and providing little legal recourse for domestic partners seeking financial compensation without having some sort of contract.
De Marco argued, however, that Sanchez and Quesada were not so much domestic partners as they were a "joint venture."
"We're not seeking 'palimony.' The parties had a relationship where they pooled their resources and paid their expenses," he said, noting they co-owned and ran the Passaic grocery store that provided their joint income that paid their bills.
"One of the things this couple did was play the lottery," he said. "They devoted themselves to a joint venture ... So now we have an exception because one of the expenses has a return of $152 million?"
Attorney Jonathan W. Wolfe of Livingston, representing Quezada, argued that the couple was never married and therefore she has no claim. "Mr. Quezada individually went and purchased that ticket. They had never agreed to share the proceeds," he said.
He noted that Sanchez went with Quezada to the lottery commission and watched him, alone, sign the claim to collect his winnings without any protestations. "If she believed she had no claim then, she can't come here saying this now," he said.
Now she's saying that Quezada essentially bought the lottery ticket with one of her dollars, Wolfe said, and that is not a substantial enough investment to qualify as a joint venture.
The judge questioned if that was really quite what Sanchez was asserting.
"If I accept that was a 'joint venture,' there is a division of responsibility, a sense of reliance, a fiduciary obligation that is not always articulated ...I look at this as the ticket that he was able to buy because she contributed by working at the store, which then gives him the freedom to go buy the ticket," McVeigh said.
But in the end, the judge said, she had no choice but to deny the request to freeze Quezada's assets pending full trial.
"As empathetic and compelling as your argument is — and as much as I consider 10 years a long-term relationship — I don't have that in writing to hang an opinion on that these assets need to be restrained," she said.
She added: "This is a unique situation. It's something that most people dream about — stepping into the bottom of the rainbow, into that pot of gold. Or did you think I was going to say something else?" McVeigh joked.
But the joke was bitter-sweet. "That's what money does to people: It changes positive relationships into bad ones. It doesn't always enhance a relationship, or bring out people's better qualities. Her [Sanchez's] life has been up-ended by this winning ticket...But I am a judge. I don't create the law. I have to follow it," she said.
"Our Legislature has spoken. It specifically said, 'For these types of arrangements, relationships, to be upheld there needs to be a writing. You cannot go forward with these types of relationships without something in writing."
The judge refused to dismiss the overall lawsuit itself claiming Sanchez should get a fair share of the winnings. She did, however, refuse to stay her decision pending an expedited seven-day appeal.
(Click to display full-size in gallery)
(Click to display full-size in gallery)