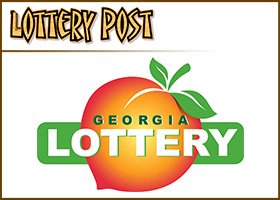 Lottery players are lining up to lay down some serious scratch in Georgia and Tennessee, which recently joined a number of states offering instant tickets that cost more than $25 apiece.
"People are buying them like crazy," Tessa Mize, a clerk at the Mega Star gas station in Rossville on Chickamauga Avenue, said of the $30 scratch-off ticket that the Georgia Lottery introduced last week. It has a $10 million grand prize.
Meanwhile, Tennessee Lottery officials are happy with sales of a $25 instant ticket introduced in April that offers a $5 million payout.
"We've been very pleased with sales at this price point," said Rebecca Hargrove, president and CEO of the Tennessee Education Lottery Corp. via email through a spokeswoman. "It's not for everyone, but the payout and the opportunity for the larger prizes is the type of game some players prefer."
The Georgia Lottery opted to introduce its $30 ticket — 50 percent more than the $20 that previously was its priciest — based on market research, lottery spokeswoman Tandi Reddick said in an email.
"Players have been asking for a higher price point ticket," she said. "Our neighboring states are having great success with tickets at high price points, including Florida and Tennessee, both of which offer $25 tickets. Florida has also offered a $30 ticket. Many states are also offering higher price-point tickets, including Texas, New York, Ohio, Michigan, Illinois, Pennsylvania and Connecticut."
Texas ranks at the top for most-expensive scratch-off, at $50 a ticket.
Traditionally, scratch-offs and other lottery tickets cost $1 or $2, each — and gambling experts have theorized that the low price is part of their allure. It's called the "peanuts effect," the willingness to spend "peanuts" for a big payout. For example, $2 for a Powerball ticket with a potential prize of hundreds of millions of dollars.
George Loewenstein, a Carnegie Mellon University economics and psychology professor who has studied gambling, speculates that high-priced scratch-offs play on a different set of human motives.
"The beauty of scratch-off tickets is that they provide immediate gratification, which appeals to a significant group of lottery players," Loewenstein wrote in an email. "However, the $1 scratch-off tickets tend to have relatively small payoffs, like $500 or $1,000. These new, larger, scratch-off tickets are much more expensive, so they don't play on the peanuts effect. However, they are immediate and ... provide more substantial up-side payoffs. Perhaps that explains their appeal — kind of the best of scratch-off and jackpot [but at a cost]."
Adam Goodie, director of the Center for Gambling Research at the University of Georgia, Athens, which studies problem gamblers, said state lotteries always are looking for ways to keep players interested.
"Lotteries everywhere are in a constant effort to find new games that are exciting for players that have perhaps grown tired of the old games," Goodie said.
While $30 per ticket might sound like a lot, he said, "there are folks that are spending that amount of money, anyway."
It might be more appealing to scratch off one $30 ticket instead of 30 $1 tickets, Goodie said.
"Or it looks like the $30 ticket has a huge payoff," he said.
Overall odds do improve as ticket prices increase. The overall odds of winning — and that includes winning another ticket — for Georgia's $30-per-ticket "$10 Million Cash Spectacular" are 1 in 2.77. That compares to overall odds of 1 in 4.64 for its $1 "Fast Cash" scratch-off, which has a top prize of $10,000, according to the Georgia Lottery's website.
The odds are better for a smaller top prize, though. The odds of the $1 scratch-off netting the $10,000 top prize are one in 1.08 million compared to the one in 6.3 million odds of taking home $10 million with the $30 ticket.