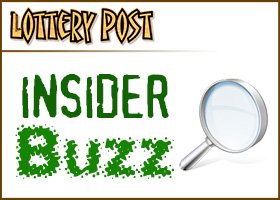 A close look at the Georgia and Tennessee Lotteries
University of Georgia demographer exemplifies general lack of understanding; buys into lottery myth: "There aren't people in Brooks Brothers suits holding briefcases standing in line for tickets."
Bob Kilgore lives in Jasper, Tenn., but he regularly buys lottery tickets in neighboring Georgia.
"I started playing the lottery in Georgia when it started (in 1993), and I've just kept buying most of my tickets in Georgia," Mr. Kilgore said last week while buying Jumbo Bucks scratch-off games and Mega Millions tickets at the Fast Food and Fuel market in Wildwood, Ga. "I occasionally buy Tennessee Lottery tickets, but Tennessee doesn't seem to have as many winners."
Georgia's 14-year-old lottery continues to attract more lottery sales than does Tennessee's lottery, which began in January 2004.
In the most recent fiscal year, per capita lottery sales in Georgia rose to more than $339, or the equivalent of 93 cents per day for every person in Georgia. That was more than double Tennessee's lottery sales of just over $163 per person, or 45 cents per day for all Tennesseans, in the same year.
In Georgia, with a population of nearly 9.4 million, lottery sales last year were more than triple the volume in Tennessee with a population of just more than 6 million.
As only the second state behind Florida to have a lottery in the Southeast, Georgia debuted its lottery in 1993 with the highest per capita sales of any lottery begun to that point. Tennessee has not matched the $165 per capita spending for Georgia's lottery in its first year.
Among the eight states in the Southeast with a lottery, Georgia had the highest lottery sales for its size, according to the most recent data from the North American Association of State and Provincial Lotteries. Tennessee placed sixth among the eight states, ahead of only North Carolina and Louisiana.
Georgia sales last year also grew faster than in Tennessee, spurred in part by a record high Mega Millions prize in March and a slightly higher payout ratio than in Tennessee throughout the year.
Nonetheless, officials in both states said their lotteries continue to grow and generate more money for both college scholarships and preschool programs.
Tale of two states
Rebecca Hargrove, president of the Tennessee Education Lottery Corp., who previously headed lotteries in Georgia, Florida and Illinois, said it's problematic to compare one state lottery with another because there are so many variables that account for differences. Among other factors, she cited differences in state games, spending patterns, tourism makeup and a lottery's age.
Listen to Rebecca Hargrove speak about the financial considerations of a state lottery. (MP3 audio)
Watch the video presentation, including lottery players speaking about their games.
Tennessee judges its lottery's performance based upon what it provides for education, she said.
"We're really happy with the dollars we've been able to raise for education," she said. Within the next few months, Tennessee's lottery program will surpass $1 billion raised for education to date.
Even so, the lottery had a smaller percentage increase in total education dollars in the fiscal year ending in June compared with the previous year, figures show.
Total education funding increased about 3 percent this past fiscal year, compared with about 18 percent growth in fiscal year 2006, according to lottery data.
Ms. Hargrove said one reason for the smaller increase in 2007 is that there were no Powerball jackpots that reached more than $300 million. There were two Powerball jackpots larger than $300 million in the previous fiscal year, she said.
But Ms. Hargrove said the current fiscal year that began July 1 is already looking strong because of a Powerball jackpot that reached more than $300 million in August.
Conversely in Georgia, a record high $390 million jackpot in March swelled Georgia's lottery sales in the week before the drawing to more than $96 million -- the highest week on record. Georgia benefited by having one of two winners of the record 12-state Mega Millions jackpot. Ed Nabors, a 52-year-old truck driver from Rocky Face, Ga., took home a cash prize of $116 million from what turned out to be the biggest award in lottery history.
Even after 14 years of operation, the Georgia lottery in fiscal 2006-07 still managed to make bigger sales gains than did its nearly 4-year-old counterpart in Tennessee. Georgia lottery sales grew 7.5 percent in the most recent fiscal year, outpacing the 6.1 percent gain in lottery ticket sales in Tennessee.
Margaret R. DeFrancisco, president and CEO of the Georgia Lottery, said Georgia sales swelled last year by the addition of $20 scratch-off tickets, which opened up a different market segment, and by record high multi-state jackpots, which lured more buyers eager to share in the chance for bigger prizes.
"We really had a great year all the way around," she said. "We certainly see when we get a Mega jackpot that is really high that we get a lot more players and sell a lot more tickets."
Mr. Bottorff said Tennessee devotes slightly less to prizes than does Georgia to give a bigger share of the lottery proceeds to education. Although the lower pay-out ratio may encourage some lottery players such as Mr. Kilgore to play in Georgia rather than Tennessee, Mr. Bottorff said the Tennessee Lottery board "is very conscious of our social responsibility.
"We want to continue to grow our lottery sales, but we are not going to simply raise the prize ratio to get more sales when what we are really after is more money for education," he said.
Lottery lucky for education
Lottery supporters say the proceeds from the state-sponsored games have helped boost both the number and quality of students in Tennessee and Georgia colleges by offering scholarships for the best students to stay in their home states.
Dennis Bottorff, chairman of the Tennessee Lottery Corp., said the lottery has exceeded its goals in each of its first three years of operation "and is one of the most successful startups of any lottery in the country."
"The amount of money that was projected to be needed for scholarships has been exceeded, and surpluses are being created so that the governor and the Legislature are talking about ways to channel that extra money into other parts of education," Mr. Bottorff said.
Nearly $1 billion has been given for educational programs and scholarships in Tennessee since the lottery's inception, resulting in colleges such as the University of Tennessee having freshman classes with record high academic profiles.
"We are an undereducated state, and we need ways to improve access to education in our state," Mr. Bottorff said.
Taylor Winn, 18, a freshman at the University of Tennessee at Chattanooga from Jackson, Tenn., said the lottery scholarship is allowing her to take out fewer student loans to finance college.
"I didn't really think about going to college out of state because of it (the lottery scholarship)," she said. "I'm saving money by going in-state."
Since its start in 1993, the Georgia Lottery has transferred nearly $10 billion to the state Treasury Lottery for Education Account.
Ms. DeFrancisco said more than 1 million college HOPE scholarships have been awarded and 850,000 children in preschool have received lottery-funded scholarships and grants.
"Over the past 14 years, we've pretty much impacted every family in our state," she said. "I have people tell me all the time that they play to win, but they also know that even if they don't win, they know where part of their money goes."
Gambling concerns
Critics contend that the educational gains flow primarily to middle- and upper-income individuals while lottery sales come disproportionately from low- and middle-income families.
David Fowler, a former state senator from Signal Mountain who now heads the Family Action Council of Tennessee, said he worries the lottery sends the wrong message about how individuals should try to accumulate wealth.
"It's an indictment on our society that people don't see education, hard work and savings as necessarily the route to making more money today," he said.
U.S. Rep. Steve Cohen, D-Tenn., a former state senator from Memphis who led the effort to establish the lottery, said the lottery has been a success because of the gains it has produced in higher education and pre-k.
"There have been no adverse social or economic affects as were forecast by the opponents who suggested catfish would come from the sky, Lookout Mountain would crumble or that Rock City would melt," he said.
Dr. Doug Bachtel, a demographer at the University of Georgia, said the reason for the success of Georgia's lottery is a high poverty rate and low average educational attainment level.
"There aren't people in Brooks Brothers suits holding briefcases standing in line for tickets," he said.
According to the U.S. Census Bureau, about 14 percent of Georgia's population was in poverty in 2004, the most recent year that poverty statistics are available. Tennessee stands at 15 percent.
Dr. Bachtel said because its poverty rate is similar to Georgia's, Tennessee's lottery likely will grow.
He said analysts, however, should be careful when determining the reasons people play the lottery because for some people, it's a source of entertainment.
The success of that "entertainment" from the Georgia Lottery helped convince a 58 percent majority of Tennessee voters to approve a constitutional amendment in November 2002 to allow a state-run lottery, according to both critics and supporters of lottery.
To minimize the potential adverse impact from the lottery on compulsive gamblers or low-income persons, the lottery board in Tennessee urges players on all tickets to "play responsibly" and prize payouts and advertised claims are limited to avoid luring persons to playing the lottery more than they should.
"You are always asking yourself if we are being part of something to promote habitual gambling," Mr. Bottorff said. "I don't think there is any proof anyway that that has happened anywhere across the country."
Ms. DeFrancisco of the Georgia Lottery said she urges all ticket buyers "to play within their means."
"We encourage people to play responsibly, and that's all over our literature, our Web site and our ads."
In Georgia, the lottery also provides $240,000 a year for a gambling hot line operated by Hodac Inc., a contractor for the Division of Mental Health, Developmental Disabilities and Addictive Diseases. The hot line receives, on average, 145 calls a month and makes 35 referrals per month, according Taka L. Wiley, a spokeswoman for the Georgia Department of Human Resources.
Tennessee in spring 2005 launched a state-funded $200,000 program that added gambling addiction to the state's drug-and-alcohol abuse hot line called the Redline.
The hot line this year through August has received an average of 58 calls per month for gambling issues, according to data provided by the Tennessee Association of Alcohol, Drug and other Addiction Services.
By the Numbers
Tennessee lottery
60,000 — approximate number of college students who received lottery-funded awards in 2006-07
290 — Number of prekindergarten classes funded by the lottery in 2006-07
4,700 — Number of retailers selling Tennessee lottery tickets
$3.3 billion — Total ticket sales as of June, 30, 2007 since the lottery began in 2004
$919 million — Total raised for education as of June 30, 2007 since the lottery began in 2004.
Georgia lottery
207,508 — number of students who received lottery-funded awards in 2006-07
850,000 — Number of pre-kindergarten students who have benefited from lottery proceeds to date.
7,800 — Number of retailers selling Georgia lottery tickets
$30 billion — Lottery ticket sales in Georgia since program began in 1993
$9.3 billion — Total amount transferred from the Georgia Lottery to the Lottery for Education Account.
Sources: Tennessee and Georgia lottery boards