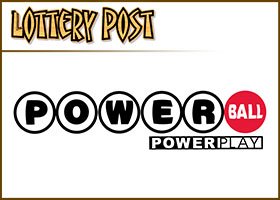 RANKIN, Pa. — The Rankin, Pennsylvania, police officer who bought a $1 million Powerball ticket is named in a police complaint against his wife, Jennifer Brown, who faces charges, including promoting prostitution through an Internet site called sixtynineentertainment.com.
The allegations stem from an FBI and local investigation into Internet prostitution from late 2012 through last June.
The Powerball winner, Officer Matthew Brown, was not charged, but he was named in the police complaint.
Among ads for lap dances and strip teases, court documents say the adult entertainment agency posted Internet ads on Pittsburgh Backpage Escort, a site where prostitutes solicit customers.
The complaint said the website is "known by law enforcement as a site where known female, male and transsexual prostitutes post ads soliciting for customer/johns."
Jennifer Brown's attorney, David Shrager, said his client has pleaded not guilty, and that the case lacks evidence and they're waiting for their day in court.
Shrager: "She worked scheduling bachelor parties, and these were meant to be legitimate bachelor parties that go on every day."
Reporter: "No prostitution?"
Shrager: "No prostitution."
Investigators said employees told them the Browns worked for sixtynineentertainment.com, with Jennifer Brown serving as the manager/scheduler who ran daily operations and Matthew Brown as the driver/security.
Reporter: "Winning the lottery puts them in the spotlight. Is that bittersweet because of the criminal allegations here?"
Shrager: "Bittersweet is a wonderful way of putting it. They would rather not have the money and have their good names back. This has been an emotional roller coaster for them, to say the least."
According to the police complaint, sixtynineentertainment.com employees provided information, saying, "Often drivers and employees would meet at Jen and Matt Brown's house ... waiting for appointments ... it was common knowledge Matt Brown was a police officer."
The complaint says the agency's owner listed Matt Brown in his phone as "police officer and employee of 69 Entertainment."
While investigators say Matthew Brown's Comcast account was used to post ads on PittsburghBackpage.com, Shrager says others had access to it, too.
"No evidence of illegal activity at their home," said Shrager.
"It's surprising, very surprising. I wasn't aware of this," said Rankin Police Chief Ryan Wooten.
Wooten said he hired Matthew Brown about a year ago before Brown's name showed up in the police complaint against his wife.
"I mean, I did his background check. I'm going to say that's unfounded. I'm pretty sure that's unfounded. I mean, you're going to have the good and bad. He's blessed with a lot of money. So someone is going to throw something negative in there, and that's the negative part," said Wooten.
?
When Pittsburgh's Action News 4 asked Matthew Brown about winning the lottery, he said, "I'll talk to you later."
Shrager said Brown plans to use the lottery winnings to invest in their children.
Pennsylvania Lottery spokesman Gary Miller said, after federal taxes, Matthew Brown will have $750,000.
Matthew Brown is still an active officer, and Wooten said Brown plans to stay on the force.
According to Allegheny County, Brown previously served with Allegheny County police from December 2002 through May 2013. The county would not say the reason for his departure, but when Pittsburgh's Action News 4 asked Wooten about it, he said, "It was mutual."
Moon Township police, City of Pittsburgh Vice Unit and the FBI Human Trafficking Joint Task Force were part of the investigation.
An FBI representative could not "confirm or deny whether an investigation is still going on."
Moon Township Police Chief McCarthy said his detectives did not not "have enough to charge Brown with anything."
Thanks to dpoly1 for the tip.