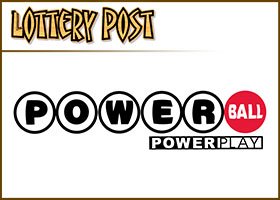 By Todd Northrop
Tonight's Powerball drawing is the first in which residents of Puerto Rico can participate and win in one of the world's most popular lottery games.
The Assistant Secretary of the Bureau of Lotteries Puerto Rico, Antonio Pérez López, reported that ticket sales for Powerball started on the island as of 11:00 am Sunday. All retailers that sell lottery tickets are eligible to sell Powerball plays, with the first participating drawing on Wednesday, October 1.
Tonight's Powerball jackpot is $50 million.
López said that between Sunday and Wednesday, the lottery would hold events at up to 90 retailers to explain to players how to play the new game, and to raise awareness for the game's availability.
During the events people learned how to choose their numbers on playslips, learned all the ways to win a prize, and then how to purchase their game ticket.
In addition, the lottery had a display Sunday at the Baby Boomers Expo at the Convention Center, which also sold Powerball tickets and all its products. The first Powerball ticket sold on the island occurred at 11:00 am Sunday at the "First Sale of Tickets" at the exhibit.
Powerball drawings happen every Wednesday and Saturday at 10:59 pm Eastern Time. In Puerto Rico the drawings will be broadcast on Channel 6.
Powerball tickets are available in Puerto Rico up until 10:00 pm of the day of each drawing.