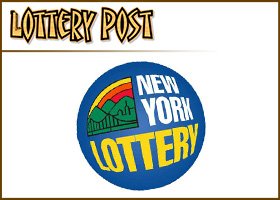 A Park Avenue doorman who catapulted to fame after winning a $5 million jackpot has lost his battle with cancer.
(See Doorman who won $5 million lottery pot is battling lung cancer, Lottery Post, Aug. 13, 2013.)
Richie Randazzo died Friday, six years after a lucky scratch-off ticket transformed him from porter to folk hero. He was 50.
But the Brooklyn native's family says the moolah never changed him.
"He loved being a neighborhood guy, and that's what he was," said brother Frank Randazzo. "He never thought he was better than anybody because he won the lottery."
In May 2008, Richie Randazzo won a $10 Set for Life lottery ticket — giving him $5,000 a week, or about $41,000 every three months, after taxes. Since then, the cigar-chomping gambler's soap opera dominated city headlines.
Randazzo vowed to keep his $40,000-a-year gig as a doorman for 1021 Park Ave., but was fired two months later.
Back then, The Post reported he was playing hooky in Atlantic City with his 23-year-old Swedish model girlfriend. TV crews followed him as he tried returning to work, but the building locked him out.
Randazzo called himself New York's most eligible bachelor — and didn't hide his love for the ladies.
"If they want to start a reality show called, 'Who Wants to Marry a Scratch-Off Millionaire,' let me know," Randazzo said. "They can call it 'From Rags to Richie.' "
His whirlwind romance with model Sabina Johansson came to a close shortly after cops busted her for promoting prostitution at a Midtown brothel.
Randazzo, who said he was a drug addict in the 1980s, spent the last six years in early retirement. He jetted to Atlantic City, Puerto Rico and Florida, where his parents live.
But he kept things simple and mostly tooled around Brooklyn, fishing in Sheepshead Bay or passing time with friends at Caffe Caggiano on Avenue U.
Last year, he said he was searching for the love of his life, while also forgoing a risky surgery for lung cancer.
"Things are always going to change. When you're on a losing streak, you have to start winning," Randazzo said from his boyhood home in Gravesend, where he lived even after the windfall.
Frank Randazzo said his brother's fame sometimes overwhelmed his private middle-class family.
But "it didn't change Richard," he said. "He continued to live in the same house where we grew up in Brooklyn. He stayed friends with the same people he grew up with."
(Click to display full-size in gallery)