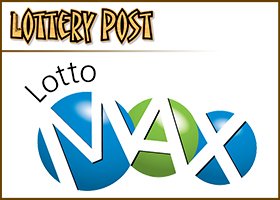 The winner of a $50 million lottery who waited a year to collect the prize and has still not been named more than a month later is fighting for the right to remain anonymous.
The person doesn't want to be identified as the winner of the March 16, 2014, Lotto Max prize, a source who didn't want to be named said, despite a clear statement by the British Columbia Lottery Corp. (BCLC) that anyone buying a ticket must allow their name and photo to be published before collecting a prize.
The winner has contacted a lawyer and is prepared to fight for anonymity in the courts, the source said.
The BCLC wouldn't comment on whether or not the winner was challenging the identity requirement.
But a request to remain anonymous calls into question the long- and widely-held policy by most lotteries to name winners.
Daniel Senger of Grand Forks said that when he travelled to the Kamloops BCLC headquarters to collect a $5 million 6/49 ticket he had won in February, lottery officials explained they would be taking his picture with an oversized cheque to run on its website.
"I said, 'Supposing I don't want to go along with that' and whatnot," said Senger, 77. "And they said, did you read the back of your ticket, you have to go along with it."
He said he "had a bit of a concern" about revealing his identity because he worried about a flood of phone calls and letters "asking for a handout" and he lived at the end of a quiet street in a rural area and he felt vulnerable.
"I've had a few letters, but not as many as I thought I would," said Senger, who after buying a new pickup and a quad ATV, shared his winnings with his eight children, 18 grandchildren, eight great-grandchildren and 11 surviving brothers and sisters — "Everybody gets a chunk" — and now lives off his pension as he did before.
And he said with a laugh that he had a .357 Magnum to protect himself from unwanted visitors and it wasn't clear if he was joking.
Senger said it was obvious to him why BCLC wanted to let others know about his winnings, especially when his daughter, who worked at the Overwaitea in Grand Forks said lottery ticket purchases spiked in the days after it became news.
"She said almost every person who came through her till bought a lottery ticket," he said.
Like most government agencies who run lotteries, BCLC makes no apologies for wanting to publish winners' identities.
It's stated clearly on its website "the Corp. has no obligation to pay or deliver a prize" unless the winner meets conditions stated in legalistic language, including that he "is lawfully entitled to possession of the winning ticket" or that he allows the courts decide who is the lawful holder, and he agrees to having his "name, address, place of residence and recent photograph" taken.
"That protects the integrity of gaming and lotteries by being open and transparent," said BCLC spokeswoman Laura Piva-Babcock.
The $50 million Lotto Max ticket, which was turned in just before the year was up to collect the prize, has been verified as authentic but the process continues to verify the rightful owner, she said.
There is no time limit for that process, taking anywhere from a day to months.
BCLC does receive requests for anonymity and it has been granted in the past but it's "very, very rare." Piva-Babcock had no details on why exceptions were made, saying each request is considered on a case-by-case basis.
She said BCLC has drafted its policy within provincial privacy laws.
A spokeswoman for the Office of the Information and Privacy Commissioner for B.C. said it has "dealt with a complaint in the past regarding B.C. Lottery Corp. and the disclosure of personal information when an individual receives lottery winnings," but couldn't provide details.
Anonymity for winners is not allowed by any Canadian lottery corporations, but Loto-Quebec in 2007 temporarily suspended the requirement for winners of amounts over $4 million to be publicly identified after police foiled an extortion plot targeting a Montreal couple who won $27 million. (Loto-Quebec's website has since reinstated the requirement to name winners and includes the provision that in photos winners' faces be uncovered, in reference to that province's controversial burka laws.)
In the U.S., six states — Delaware, Kansas, Maryland, North Dakota, Ohio and South Carolina — allow winners to remain anonymous.
In Europe, you can opt to remain anonymous, according to a lottery website, which states: "Some people believe it is best to go public so it is over and done with and everyone knows the truth and they will soon be forgotten about. However, some argue that going public is not wise due to the amount of begging letters and pressure for donations."
The lottery companies that allow anonymous winners, include the U.K. National Lottery called Camelot and EuroMillions, run by the lottery corporations in the U.K., France and Spain.
The EuroMillions site includes testimony from a couple who went public after winning £61-million because they felt uncomfortable at the thought of living with a big secret that would have required them to lie to family and friends and because they wanted to increase awareness for their chosen charities.
EuroMillions also gives winners this to think about: "If winners of Camelot go public, they get help dealing with media attention. If they remain anonymous, they're on their own."
Camelot would never release their identity, but "tenacious reporters are nevertheless often able to discover a winner's identity and the winner must then deal with all the attendant press attention without help.
"Neighbours and friends would certainly notice (a change in lifestyle) and could potentially tip off the media. Having the National Lottery's experienced press office behind you then starts to look like a rather attractive option!" it says.
If a winner chooses to keep his identity hidden, Vancouver lawyer Ravi Hira said he should be able to send a trustee to collect it on his behalf if, for instance, going public could endanger his safety.
"If certain people found out I'd won so much money and I'd be at risk, I could retain a lawyer as my trustee to accept my prize for me. He would say, 'I'm the lawyer, I'm not disclosing the name of the client and here's the ticket.' "
Piva-Babcock said she couldn't comment on the specifics of the $50-million winner but said those types of negotiations would be part of the verification process.
Thanks to myturn for the tip.