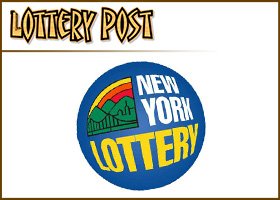 A group of 16 workers at a Manhattan biotech company who pooled their cash to buy Mega Millions tickets have claimed a $58 million jackpot from the March 24 drawing.
The ceremonial prize check was presented to the group Thursday at the store where they bought the winning Quick Pick Millions ticket: Carlton Cards in Penn Plaza.
The lucky winners said it took a few hours of checking, double-checking, and triple-checking their tickets before they believed their fantastic fortune.
The 16 include residents of the Bronx, Brooklyn, Queens and Manhattan, as well as workers from New Jersey and California. They will split a ?lump-sum cash payment of $38,334,435, with each winner receiving $1.65 million after taxes, according to state lottery officials.
"We went from one person's computer to another's checking each person's scan of the ticket because we wanted to be absolutely sure," recalled Evelyn Harrison, chief operating officer of Opthotech Corporation in Penn Plaza, where workers have been playing the lottery together since 2010.
Each week, the pool members would chip in $4 and take turns purchasing a set of multistate lottery tickets, using a different store each week.
This time, the "Lucky 16 Trust," as they're calling themselves, did their purchasing on March 24 at Carlton Cards, just two levels down and around the corner from their Penn Plaza offices.
"There was a lot of buzz around the office following the drawing as everyone learned the jackpot winner was sold in our building," Harrison said. "A few of us decided we should probably check our numbers."
But the proof on the first few computer screens didn't stop them from checking the winning numbers back and forth, computer to computer, out of disbelief, Harrison said.
"Once we were convinced, we sent an email to everyone else to tell them to check out the winning numbers for themselves," she remembered.
"As you can imagine, we were all in a little bit of disbelief," added winner Kevin Berth of Hainesport, N.J. "Not everyone was in the office at the same time, so it took a little while for everyone to get the news."
When all doubt was finally dispelled, the Lucky 16 Trust met in a conference room to let the news sink in — and do some jumping around.
"There was a lot of energy in that room," said another winner, Opthotech employee Matthew Jung of Edgewater, N.J.
"We told ourselves to focus on work like nothing had happened. But something did happen," Jung said. "And, to be honest, we didn't accomplish a lot that day."
The winners' plans for the money range from paying off school loans and mortgages to investing for retirement.
The group has pledged to look out for one another, Harrison said.
"We're a small group," she said. "We ground each other. We won't let anyone get carried away."
Carlton Cards — which sold a $1 million Powerball jackpot ticket in 2010 — will get a $10,000 bonus for selling the winning Mega Millions winning ticket, according to lottery spokeswoman Carolyn Hapeman.
"I am happy that somebody won the ticket," store manager Jay Patel, 69, of East Brunswick, said Thursday.
"And I heard that there are more than one [winner] and that's very good, too! We have lots of winners every month in this store. I think it's a lucky store!" he laughed.
The store on the bottom floor of the busy transit hub has become the unofficial Lottery gaming center of New York; more Lottery tickets have been sold there than at any other location in the state, records show.
Carlton Cards is decorated with signs proclaiming big Lottery wins — including two $1 million jackpots — at the shop. Now the store will be adding a sign for a $58 million lottery jackpot win.
The winning numbers were 2, 23, 32, 45, and 55, with Mega Ball number 12.
The sixteen winners are:
Walesca Ayala of the Bronx, N.Y.
William Barber of Hackensack, N.J.
Kevin Berth of Hainesport, N.J.
Desiree Beutelspacher fo Venice, Calif.
Valerie Chiong of Union City, N.J.
Sonia Cruz of the Bronx, N.Y.
Janice Graboso of New Brunswick, N.J.
Evelyn Harrison of West New York, N.J.
Matthew Jung of Edgewater, N.J.
Natasha Malik of Long Island City, N.Y.
Harvey Masonson of Accord, N.Y.
Natasha Moore of Brooklyn, N.Y.
Yordak Salermo of Manhattan, N.Y.
Samantha Scroxton of Jersey City
Denise Teuber of Manhattan, N.Y.
Lillian Vazquez of Jersey City, N.J.
(Click to display full-size in gallery)