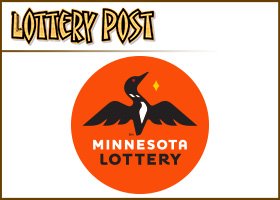 Minnesotans soon may no longer be able to buy lottery tickets at ATMs, gas pumps or online, as the Senate overwhelmingly passed a bill Thursday that would restrict the Minnesota State Lottery's yearslong foray into new gambling platforms.
The decisive 56-8 vote was a rebuke to Gov. Mark Dayton, who vetoed a similar measure last year.
Bill author Sen. Lyle Koenen, DFL-Clara City, and Republican advocates of the bill framed the issue as one of legislative prerogative, accusing the State Lottery of usurping its authority by expanding its gambling offerings without specific legislative approval.
Dayton has supported the State Lottery and lauded its efforts to contribute money to the state general fund and various environment programs, which are expected to be $139 million this year and $2.4 billion since voters approved a state run lottery in 1988.
The governor acknowledged this week he may be forced to live with the new restrictions. Asked about a potential veto, Dayton said "I'll have to decide where to take my stands during the next 10 days."
If the Legislature ends the online, gas pump and ATM purchases, the State Lottery will have to prematurely end contracts with vendors of the programs. Vendors have said that would lead them to seek $12 million in compensatory claims, according to an analysis of the cost of the bill by Minnesota Management and Budget.
"What kind of message does this send to other vendors who in good faith go into contract with the state only to have the Legislature nullify it?" said Sen. Sandy Pappas, DFL-St. Paul, who offered an amendment that would have allowed the State Lottery more time to end the programs.
Senators of both parties were unsympathetic to that argument in the floor debate, saying vendors should have considered the risks of signing contracts lawmakers said were bogus because the Legislature never specifically approved the programs. The amendment failed.
State Lottery Executive Director Ed Van Petten has said that the Lottery needs an online presence and fresh marketing strategies if it is to appeal to new and especially younger customers.
Van Petten testified in committee hearings this year that among calls to the Minnesota problem gambling help line last year, 11 percent said the lottery was their primary gambling problem, while 47 percent said they struggled with casino slot machines. Online buyers are currently prohibited from spending more than $50 per week on state lottery tickets.
Van Petten came to Minnesota in 2012 after the State Lottery's expansion into new buying platforms was well underway. The State Lottery had been submitting reports to the Legislature every year, noting its expansion effort, and Van Petten has promised he would consult the Legislature more closely. Still, Van Petten often has been the source of what appeared to be personal animus from legislators, including in remarks on the Senate floor Thursday.
A powerful coalition of gambling opponents has rallied against the lottery expansion, including the Joint Religious Legislative Coalition and Citizens Against Gambling Expansion, pointing to research showing poor people are the biggest consumers of lottery tickets. The strong anti-gambling movement contrasts with most other states, where legalized gambling has been spreading for about a quarter century.
Dayton maintains there's another powerful player in that coalition against lottery expansion, though he doesn't mention them by name: Indian gambling interests. "I think it's unfortunate that people who have a vested interest in the status quo are getting together to fight very fiercely to protect that lucrative economic interest," he said this week.
House Speaker Kurt Daudt, R-Crown, said Thursday that the House will take up the Senate bill and follow the Senate's lead, should the need for an override of a gubernatorial veto arise.