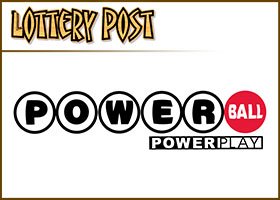 By Todd Northrop
A Des Moines, Iowa, man claimed a $1 million Powerball prize Monday morning, a day after his winning ticket was nearly lost.
Pete Kemp of Des Moines said he had his winning ticket checked at a Cash Saver supermarket on Fleur Drive Sunday, but during the process of getting paperwork from the lottery terminal, the clerk accidentally threw away his ticket.
Kemp said he realized the mistake within seconds and went back into the store, where the clerk was able to retrieve his ticket — which had been torn in two — from the trash. They taped it back together at the store and he turned it into Iowa Lottery officials Monday to claim his prize.
"I thought it was invalid. She was real quick to tape it together," Kemp said Monday at the Iowa Lottery headquarters in Clive. "I grabbed it and ran out the door."
Kemp thought he might have trouble claiming the prize since the original ticket had been torn. But Iowa Lottery officials said they could pinpoint where the person checked the winning ticket.
As long as he had his paperwork, the damage to the ticket wouldn't affect his ability to claim the prize, officials said.
The Iowa Lottery presented Kemp with a large, $1 million check Monday morning around 11:00 a.m. He came close to winning at least a share of Saturday's $110 million jackpot by matching the first five numbers but missing the Powerball, according to a news release.
Kemp, 47, who drives a bus for the Des Moines Area Regional Transit Authority (DART), won $700,000 after federal taxes of $250,000 and state taxes of $50,000 were withheld Monday.
No one matched all six numbers to win the jackpot, so it climbs to an estimated $121 million annuity or $75.7 million cash option.
Saturday's winning numbers were 24, 29, 38, 48, and 52, with Powerball number 32. The Power Play number was 2. Kemp's ticket was one of four across the country that each one a $1 million prize that night.
Kemp, originally from the Twin Cities, said he's going to invest most of the money into a retirement fund for himself. And, he'll continue to drive for DART.