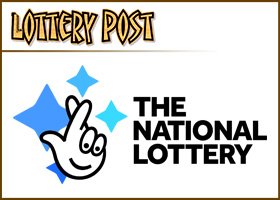 By Todd Northrop
The United Kingdom National Lottery is putting out an urgent call for players to re-check their Lotto tickets from the Oct. 10 drawing because the Lottery published the wrong numbers on their website.
To promote the re-launching of the revamped Lotto game on Oct. 10, the UK National Lottery held an expanded raffle drawing that awarded 25 prizes of £1,000,000 (US$1.5 million). During a normal drawing the lottery would award just one prize of £1,000,000.
When the winning raffle numbers were published on the official UK National Lottery website that evening, the lottery posted a series of numbers that appeared to be real results, but were in fact just test data.
40 minutes later lottery management noticed the error and published the actual drawing results.
Now all but four of the 25 winning £1,000,000 raffle tickets have been redeemed. It is feared that the remaining four may have been held by players who looked at the test numbers and thought they didn't win — and then discarded their winning tickets.
Although the official UK National Lottery website published inaccurate raffle numbers that evening, Lottery Post's UK National Lottery Results page never published the test results, so players checking their winning numbers at Lottery Post only saw the accurate results. (The winning raffle numbers for the Oct. 10 drawing can be found on the Oct. 10 UK Lotto Raffle Results page.)
The four unclaimed raffle tickets from the Oct. 10 draw and their jurisdiction of purchase are:
BLUE 2873 7030 - City of Leeds
GREY 1239 0029 - City of Worcester
LIME 4363 5202 - Borough of Tameside
RUBY 4778 2862 - District of Huntingdonshire
"It was a simple human error, unfortunately," a Camelot spokesman explained. "We are making every effort to find these people. We have a process for lost, stolen or destroyed tickets. If someone thinks they have lost their ticket they can make a claim within 30 days."
Any person who steps forward to claim a prize without holding the actual winning ticket "needs to state details of where they purchased the ticket and the numbers they think they used and the name of the shop where they bought it," according to the spokesman.
Such a claim would have to take place within nine days. After that, only someone holding the actual ticket could make the claim, which would have to be before April 7, 2016.
If the winners do not claim their cash it will go towards projects funded by the National Lottery.