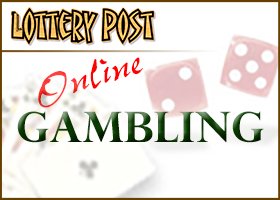 New York convinced a state court late Monday to reject demands from DraftKings and FanDuel — two popular fantasy sports operators — to issue restraining orders blocking the state attorney general from making good on his threats to shut them down in New York.
The state's attorney general, Eric Schneiderman, is demanding that the world's leading online fantasy sports wagering websites stop operating in New York because he claims they're too much like a lottery, even though New York operates a state-run lottery. FanDuel, based in New York, said it is already having problems processing payments in the wake of Schneiderman's cease-and-desist orders of last week. Financial institutions fear legal action from New York, where the two companies have hundreds of thousands of customers and it's one of their biggest markets.
FanDuel and DraftKings unsuccessfully tried to fight back on Monday, demanding that the courts temporarily block Schneiderman's cease-and-desist orders targeting the two daily fantasy sports (DFS) websites. The brouhaha comes amid an explosion of online fantasy sports wagering, buttressed by professional sports fans being bombarded by television and online commercials from the two competing companies.
"The Attorney General's actions constitute a shocking overreach. He has unleashed an irresponsible, irrational, and illegal campaign to destroy a legitimate industry, intending to deprive hundreds of thousands of New Yorkers of the use and enjoyment of these services. Adding insult to injury, he has done so in defiance of New York law, which plainly permits games of skill such as DFS," DraftKings said (PDF) in its court filing Friday, ahead of Monday's hearing before Justice Manuel Mendez.
The attorney general, in his cease-and-desist notices to both companies last week, said they promote fantasy sports wagering "like a lottery, representing the game to New Yorkers as a path to easy riches that anyone can win." The attorney general then cites the New York Constitution, which says only the state can offer a lottery.
[E]xcept as hereinafter provided, no lottery or the sale of lottery tickets, pool-selling, book-making, or any other kind of gambling, except lotteries operated by the state..., except pari-mutuel betting on horse races..., and except casino gambling at no more than seven facilities..., shall hereafter be authorized or allowed within this state; and the legislature shall pass appropriate laws to prevent offenses against any of the provisions of this section.
What's more, given that lotteries promise quick riches, they aren't healthy, the attorney general said in his cease-and-desist letters.
"Finally, during the course of our investigation, the New York Attorney General has been deeply concerned to learn from health and gambling experts that DFS appears to be creating the same public health and economic problems associated with gambling, particularly for populations prone to gambling addiction and individuals who are unprepared to sustain losses, lured by the promise of easy money," the cease-and-desist letters said. (PDF)
Fantasy sports players bet from the comfort of their living rooms on the performance of real players in real professional leagues. It's a $3.7 billion-a-year business already and is expected to reach nearly $18 billion by 2020.
The fantasy sports companies say they are well within the law. In 2006, lawmakers prohibited credit card companies from assisting players in gambling on online sites. But skill-based games were exempt. And one exception carved out "participation in any fantasy or simulation sports game or educational game or contest."
Fan Duel, which has 5 percent of its customers in New York, said (PDF) online fantasy sports betting does "not meet the definition of 'gambling' under New York law because they are games of skill, not chance, and because entry fees to participate in DFS contests are not bets or wagers. FanDuel's business does not constitute 'bookmaking' under New York law because the underlying DFS contests are not gambling and because FanDuel does not stand to profit based on the result of those contests (or have any economic interest in one outcome over another, as a bookmaker or casino would)."
DraftKings says 7 percent of its customers are in New York.
Justice Mendez agreed Monday with the attorney general that his cease-and-desist letters still allow the companies to continue operating, meaning any restraining order against the attorney general would be premature. The attorney general could bring a lawsuit against the two fantasy sports sites for defying a cease-and-desist letter, but so far he has not.
Another hearing in Manhattan Supreme Court was set for November 25.
Fantasy sports is also under attack by some members of Congress who want to hold hearings on its legality.
The New York attorney general's move is an outgrowth from a recent probe concerning allegations of insider trading, where some employees at these sites were raking in big payments on their rival sites. One allegation is that a DraftKings employee won $350,000 from rival FanDuel.
At least six states — Arizona, Iowa, Montana, Louisiana, Nevada, and Washington — generally ban fantasy sports wagering or have ruled to restrict it.