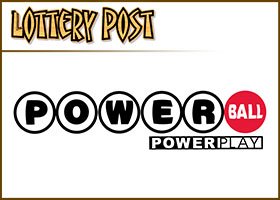 By Todd Northrop
The second largest prize and fourth Powerball jackpot won in Tennessee was claimed today at the Tennessee Lottery's Nashville headquarters.
The $144.1 million ticket, purchased at Hobson Tobacco and Beer, 2216 Hobson Pike in Antioch, was claimed by the Avondale Revocable Trust.
Winners of big jackpots sometimes use trusts as a way to avoid having their names appear in the media. (See More lottery winners using trusts to accept prizes anonymously, Lottery Post, Nov. 29, 2015.)
The winning Powerball ticket in the Nov. 4, 2015 drawing matched all five white balls plus the Powerball to win the $144.1 million jackpot.
Avondale Revocable Trust chose to receive the lump sum of $89,795,622 rather than the estimated annuitized amount of $144.1 million.
The owner of Hobson Tobacco and Beer received $25,000 for selling the ticket.
In addition to the four Powerball jackpots, a Mega Millions jackpot has also been won in Tennessee. (See Woman and son claim Tennessee's first Mega Millions jackpot win, Lottery Post, Jan. 15, 2014.)
Since the Tennessee Education Lottery began selling tickets January 20, 2004, it has sold 177 winning tickets worth $1 million or more, and has generated more than $3.5 billion for education programs in Tennessee.