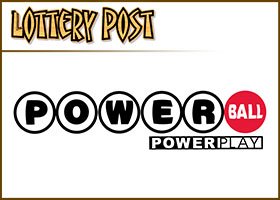 California and Florida winners should learn from mistakes made by Tennessee winners
Godspeed, John and Lisa Robinson of Munford, Tenn.
The 50-somethings may have been Average Joes a day ago, but not after Friday morning when they revealed themselves on national television as big time winners in this week's record-breaking lottery.
The Robinsons' decision to fly to New York City to appear on NBC's "Today" show several hours before claiming their stake in the Powerball jackpot left some lottery veterans uneasy about the couple's exposure.
"It's a good example of what not to do," said Jason Kurland, a New York attorney who has represented several jackpot winners.
"I definitely would not have recommended that — very ill-advised for a number of reasons," Karen Gerstner, a Houston attorney who has worked with 48 lottery winners, said in an email. "Now, every long-lost relative and friend will approach them with a sob story, asking for money, and all the 'financial crooks' will come after them."
The Robinsons, along with their adult daughter, Tiffany Robinson, and Memphis attorney Joe Townsend and his daughter, Eileen Townsend, appeared on the morning news show where John Robinson pulled a folded lottery ticket from his shirt pocket and told a national TV audience that he was one of three winners of Wednesday's world-record $1.6 billion Powerball jackpot.
"Shocking," said Danielle Mayoras, a Michigan estate planning attorney and co-author of the bookTrial & Heirs. "Putting it out there on the 'Today' show before you even make the claim, before you even get everything in order, was extremely surprising. It really put the lottery ticket as well as the family at risk."
To collect their riches — a lump sum of nearly $328 million after taxes — the Robinsons needed to go the lottery office in Nashville, which they did after leaving New York.
"Flying back and forth to New York when you have to submit the ticket and make the claim in Tennessee may not be the best idea," Mayoras told Yahoo News. "Whether you're carrying around a Powerball-winning ticket or not, we all know when you go to a big city there's things that can happen. People lose things, and traveling and everything else."
"Today" anchor Savannah Guthrie even seemed surprised by the Robinsons' desire to make a big splash.
"Why, though, did you decide not to go to the lottery officials yet and come to us first?" Guthrie asked during the interview.
"Well actually, it was his idea," replied John Robinson, pointing to his attorney, who was standing behind him.
Townsend, a longtime Memphis bankruptcy and divorce lawyer, explained how he enlisted his daughter, a local writer who covers the Memphis arts scene, to call NBC and get them on the "Today" show. Eileen Townsend described how she Google-searched NBC's phone number and talked her way past the switchboard.
"They were rightly a little bit suspicious," Eileen said. "We talked through it and decided to make it happen."
Townsend, wearing a suit and bright orange tie, said the Manhattan media appearance only 33 hours after the lottery drawing was his way of trying to control the Robinsons' story.
"I think the American public wants to hear from them," Townsend said on the show. "Even though they want to be private after this is over, they want to, you know, let the public know that they're the winners."
But the publicity plan appears to have backfired somewhat. Reporters raced to Munford, a bedroom community of 6,000 north of Memphis, to interview the Robinsons' friends and family.
Neighbor Mary Sue Smith told the Memphis Commerical Appeal that Lisa Robinson, 53, had called after stepping off the "Today" set to request a favor.
"They were asking us to put up some 'No trespassing' signs in their yard," Smith said.
Within hours, a handful of people had shared a 2014 family photo from Lisa Robinson's Facebook page.
"This is the family in Munford that won the Power Ball Jackpot," a woman in Mississippi wrote on Facebook. "CONGRATS TO YOU."
The City of Munford also celebrated the Robinsons' windfall with a number of posts on its Facebook page. While most residents congratulated the family, a few couldn't resist the opportunity to offer suggestions.
"So happy for you," one woman wrote in a comment. "Sorry, can't help myself — please remember Tipton County Animal Shelter can always use a helping hand. Many wonderful furbabies there."
Kurland, who has represented winners of $254 million and $336 million Powerball jackpots, said he advises his clients to scrub their social media accounts and have a plan to disappear for several days once they claim their fortunes. But John Robinson, a warehouse supervisor, and Lisa Robinson, who works at a doctor's office, both said they planned to be at their jobs Monday morning.
"The rest of your life, people are going to be looking for handouts and asking questions and trying to hit you up for charities and investment opportunities," Kurland told Yahoo News. "I think it's going to hit them hard when they realize how famous, at least for 15 minutes, they've now become, when they could have controlled that a little bit more."
The Robinsons, who made it back to Tennessee to submit their winning ticket Friday afternoon, could have taken up to six months to redeem their prize. Tennessee Lottery rules also permit jackpots to be claimed in the name of a trust for more privacy.
"The short time between the day you win and the day you claim is your last chance at any normalcy," said Kurland, who offers a checklist of first steps on TheLotteryLawyer.com. "So you're better off sitting back and thinking about what you want to do, how to properly effectuate your estate planning, rather than parading around on the 'Today' show."
At a press conference Friday afternoon in Nashville, John Robinson, a warehouse supervisor, and his wife, who works at a doctor's office, said they hoped the family could now enjoy their good fortune in peace.
"We're common people," John, 58, said. "We're just like y'all are."
"... and ask that our privacy is respected," Lisa added.
(Click to display full-size in gallery)