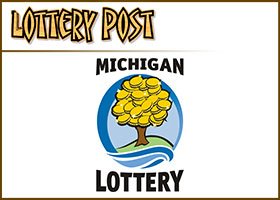 EAST LEROY, Mich. — Clad in a basic t-shirt and jeans, you may never believe Pat Kukla is the luckiest man in Calhoun County, Michigan.
But he may be just that, The Michigan Lottery says.
Kukla visited the Michigan Lottery headquarters Friday to formally accept his second lottery jackpot.
Kukla won $384,832 Thursday, after matching all eight numbers in Club Keno's The Jack game.
He picked up his winning easy pick ticket during a lunch break at MCB Sam's Coffee Shop in Battle Creek, after noticing how high the jackpot had climbed.
The 56-year-old also won a Fantasy 5 jackpot of nearly $300,000 in 2010.
"I never thought I'd win a jackpot once, let alone two times," Kukla said in a lottery news release Monday. "I feel incredibly fortunate, that's for sure."
Kukla used his first jackpot to buy a house in East Leroy. He said he plans to put this round of winnings toward charity and a vacation with his wife.
(Click to display full-size in gallery)
(Click to display full-size in gallery)