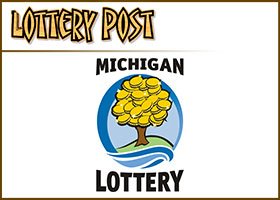 MUIR, Mich. — A Michigan teenager plans to pay off his mother's home with the winning lottery ticket she gave him.
Gabe Smith of Pewamo told the Michigan Lottery his mother bought the lucky ticket at Muir Mini Mart.
Smith, 19, said he scratched off the ticket and thought it wasn't a winner. But when he tried to enter the ticket's code into his Player's Club account, he got an error message.
When Smith contacted lottery workers, they delivered the good news: his Bonus Ball Bingo ticket was worth $100,000.
Smith visited the Michigan Lottery headquarters in Lansing Friday to claim his prize.
He told lottery officials he plans to use the winnings to pay off his mother's house and buy a new computer. He said he'd save the rest of the money.
(Click to display full-size in gallery)
(Click to display full-size in gallery)