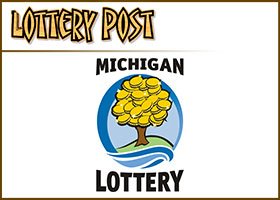 Lake Orion police have arrested a suspected thief who they say posed as a lottery agent at several Oakland and Macomb county CVS stores in order to steal Michigan Lottery scratch-off tickets.
Police Chief Jerry Narsh says investigators found "unique clothing" at the Pontiac home of David Witherspoon, 40, that also appears in store surveillance videos.
Narsh said when officers confronted him, he confessed, saying, "I just have to steal."
Narsh says Lake Orion police were called to the CVS Store on South Broadway on Feb. 10 on a report of a theft of lottery tickets. CVS management told officers that the Michigan lottery agent who services the scratch-off ticket display reported an anomaly at that location.
The lottery official said there had been reports of someone posing as a lottery agent at several Macomb and Oakland locations in an attempt to steal tickets.
Store management discovered that on Jan. 26 and Jan. 29, surveillance videos showed that it appeared that the same man accessed the lottery display by convincing store employees he was there to service it. About $1,350 in scratch-off tickets were stolen, Narsh said.
Lake Orion police worked with investigators from the Michigan Lottery Commission and collected videos from other CVS locations that showed the same man was apparently responsible for actual or attempted fraud with lottery tickets.
Store videos provided information on a suspect vehicle and clothing worn, including a jacket with distinctive emblems, Narsh said.
Detectives at the Warren Police Department provided a fingerprint from an incident in that community that led to Witherspoon, Narsh said.
Lake Orion police executed a search warrant at Witherspoon's home and discovered lottery tickets and other evidence that connected Witherspoon to the crimes, he said.
Witherspoon was arraigned Tuesday before 52/3 District Court Magistrate Marie Soma on one count of first-degree retail fraud, a five-year felony.
He will appear before District Judge Lisa Asadoorian for a preliminary exam April 28.
Narsh said Witherspoon has an extensive criminal history, including multiple convictions for felony retail fraud, receiving and concealing stolen property, auto theft, possession of heroin and bank robbery. The suspect was being held in the Oakland County Jail with a $10,000 cash bond.
"This arrest would not have occurred without the cooperation between investigators at the Lake Orion Police Department, the state of Michigan lottery commission and investigators in multiple jurisdictions including the Warren, Sterling Heights and Auburn Hills police departments by sharing evidence and information, allowing for case closures in multiple communities," Narsh said.
Witherspoon was in the Oakland County Jail on a charge of fleeing and eluding police in Wixom when officers identified him as a suspect in the lottery thefts and he remains in custody.
(Click to display full-size in gallery)