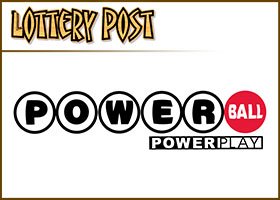 By Todd Northrop
After four months, the $156.2 million Powerball lottery jackpot prize sold in Wisconsin in March has been claimed.
Milwaukee resident Mai Xiong brought in the winning ticket for the March 22, 2017, drawing from Pewaukee Corner Pump, 1194 W Capitol Drive in Milwaukee.
Xiong chose to receive the lump-sum cash option, meaning she will be paid a sum of $93.1 million before the initial taxes are withheld, including 25 percent for federal tax plus 7.65 percent for state income tax. Big lottery winners often later face additional federal taxes beyond the initial 25 percent.
Xiong's lottery ticket matched all six winning Powerball numbers: 2, 9, 27, 29, and 42, with Powerball number 9.
The gas station where Xionh purchased the ticket will receive a $100,000 bonus for selling the winning ticket. Retailers who sell winning tickets over $599 receive 2 percent of the winning ticket, up to $100,000.
Xiong's fortune was the 16th Powerball jackpot won in Wisconsin since the game was introduced in April 1991.
Doug Miron of Marinette was the last Powerball jackpot winner, winning $31.4 million on Oct. 14, 2009, with a ticket purchased at a Marinette gas station. Miron then had a series of run-ins with the law, leading to a guilty plea last year. (See Powerball jackpot winner pleads out in stalking case, Lottery Post, Nov. 7, 2016.)
Xiong's jackpot is the second-biggest prize sold in Wisconsin to a $208.8 million ticket sold in August 2006 to a group calling themselves the Miracle 100. That ticket was sold at a Fond du Lac gas station. (See Wisconsin factory workers win $208M Powerball lottery, Lottery Post, Aug. 7, 2006.)
Incredibly, the some members of the Miracle 100 went on to win a second major Powerball prize a year later. (See Cheese factory workers win lottery again, Lottery Post, Aug. 24, 2007.)