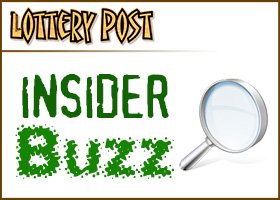 Convenience store owners have applauded a Tasmanian Government decision to quickly draw up legislation to ban lottery outcome wagering in the island state.
It's the latest move against growing gambling disrupter Lottoland as newsagents around Australia campaign to shut down the digital competitor they say is threatening their livelihood.
Lottery outcome wagering — also know as synthetic lotteries — is an online gambling model where players bet on the outcome of an official lottery rather than buying tickets in it.
Australian Lottery and Newsagents Association Tasmanian general manager Ben Kearney said the sector had been very concerned about the proliferation of online bookmakers and their push to capture customers of existing registered lotteries.
Tasmania's 92 outlets authorised to provide lottery sales in Tasmania, most of which are newsagencies, had also raised concerns about the impact on their businesses.
"We can certainly find solutions and I applaud the Government's decisive actions," Mr. Kearney said.
Parliamentary Secretary for Small Business Roger Jaensch announced this morning the Government would draft legislation immediately to ban lottery outcome wagering as it made inroads across the nation.
Between six and eight companies are already operating in the space in Tasmania.
Lottoland is a Gibraltar-based online gambling company which replicates big lotto wins by allowing users to bet on the outcomes of international lotteries and promises to match their prizes.
While Australians who use Lottoland don't actually enter the overseas jackpots, the platform supposedly gives players access to the same massive prizes.
The controversial service is allowed to operate in Australia because it is registered in the Northern Territory — a popular base for bookmakers and gambling companies because of its attractive tax rates and licensing regime.
South Australia has already banned lottery outcome wagering, while NSW and WA are looking at the issue.
Mr. Jaesnch said the Tasmanian government would consult closely with other states as it drafted its legislation.
"It could prove difficult to control on a state level, but South Australia has done it. We will start technical and legal work straight away," he said.
"There is a difference between buying a ticket in the lottery and online gambling where consumer protections do not apply. This form of product is not welcome here."
Latrobe Newsagency manager Michelle Callandar said the sale of registered Tattslotto tickets made up a "huge" proportion of the business's turnover.
"Our customers are talking about online lottery outcome betting and are assuming it is part of Tattslotto, which it is not,' Ms. Callandar said.
"We have been here for 38 years and been a lotto agent for almost as long and we are pleased the Government has acted swiftly on a very worrying new trend."
The ALNA said real lotteries generated $30.6 million in Tasmanian state lottery taxes in 2016-2017 to pay for schools, hospitals, roads and other important infrastructure.
"This decision will ensure that this important revenue is not lost for the Tasmanian community and it also reaffirms the vital role of small business, such as the lottery and newsagents' industry, in the Tasmanian economy," ALNA CEO Adam Joy said.
"More colloquially known as lotto bets [synthetic/fake lotteries], these online-only bookmakers are different to official regulated lottery draws. They do not offer tickets in a draw, rather they draw from regulated lottery businesses and offer bets on lottery outcomes."