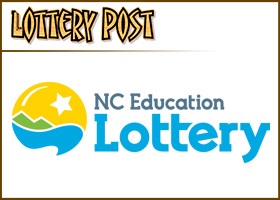 The odds of winning the lottery are pretty slim, but the chances of winning twice in a single day seem impossible. For North Carolina resident Kimberly Morris, this improbable event happened on Monday.
According to a press release from the North Carolina Education Lottery, Morris bought a Diamond Dazzler scratch-off ticket with a possible $4,000,000 jackpot. She scratched off a $10,000 prize. The ticket was purchased at her local Harris Teeter store in Wake Forest.
After collecting her prize money at the lottery headquarters in Raleigh, Morris decided to try her luck again, purchasing yet another Diamond Dazzler ticket that also had a possible $4,000,000 win.
This time, the mother-of-three snagged $1 million.
Morris didn't anticipate such luck. "I wasn't really expecting much," she said in the release. "I just enjoy playing the lottery."
She called her husband, John Morris, on her way home to share the good news, but he was skeptical.
"She was freaking out on the phone," he said. "I couldn't understand her, so I told her to slow down. When I realized what she was saying, I didn't believe her at first. I had to come home and see it for myself."
Morris had the choice of taking a $1 million annuity that has 20 payments of $50,000 a year or a lump sum of $600,000. She chose the lump sum. After required state and federal tax withholdings, she took home $417,012. She plans to share some of the money with her three children and invest the rest.
The $20 scratch-off game launched in September with three top prizes of $4 million and six prizes of $1 million. Morris claimed the first $1 million prize. Three $4 million prizes and five $1 million prizes remain to be claimed.
It seems insane that this would happen twice in a day, but statistician Ronald Wasserstein of the American Statistical Association says it's not that crazy.
"It is very unlikely that an individual will win two large prizes on scratch-off tickets on the same day, however, it's very likely that it will happen to someone somewhere," he said.
Wasserstein said it's difficult to nail down an exact figure as he'd have to know exactly how that particular ticket was sold in North Carolina. However, he estimates the probability of winning $1 million and $10,000 on two tickets from the state's scratch-off tickets is about 1 in 44,000,000.
Despite its rarity, Wasserstein said it will happen more than once in 2017.
"Since millions of people play the lottery every day, we can actually expect things like this to happen a few times a year somewhere in the U.S." he said.
However, Wasserstein said the only thing that can increase your chance of winning is to buy more tickets.