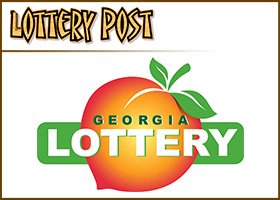 Georgia Lottery President Debbie Alford, who has headed the agency that raises money for the HOPE scholarship and prekindergarten classes since 2012, is retiring from her post.
Gov. Nathan Deal announced Tuesday that he is nominating Gretchen Corbin, the commissioner of the state's technical college system, to replace Alford. Corbin was previously commissioner of the state's Department of Community Affairs. The lottery board will vote on the recommendation, but the vote is typically a formality. Corbin is expected to take over Jan. 1 if she is approved by the board, Deal's office said.
Deal is recommending Corbin be replaced by Matt Arthur, her deputy commissioner at the technical college system.
Alford was Deal's budget director before being chosen to lead the lottery, which raises more than $1 billion a year for college scholarship and prekindergarten programs.
She was a controversial choice at the time because she did not have experience running a lottery, as did her predecessors.
Deal's choice of Alford caused one lottery board member to quit in protest. Frances Rogers, who had served on the board since late 2010, said she felt there was undue influence on the board to choose Alford, and it compromised the board's search.
During Alford's tenure, lottery profits going toward education continued to rise, and in 2016 the total hit $1 billion for the first time.
But her agency also had to fight back calls by lawmakers to put a higher percentage of ticket-sale revenue toward state programs. Lottery officials said higher prize payouts attracted more players, and thus more money for education.
Legislation that would set a minimum percentage of ticket sales going toward HOPE and prekindergarten programs is pending in the General Assembly and may be rekindled during the 2018 session, which begins in January.
During Alford's tenure, she and the lottery were the subject of a 2015 whistleblower lawsuit from a former executive who claimed he was fired after refusing to support inflated sales projections. A Fulton County judge earlier this year ruled the case could go forward.
"The critical programs funded by the Georgia Lottery, including the HOPE Scholarship and Georgia Pre-K, help millions of children across the state earn a quality education from start to finish," said Deal. "Debbie's leadership helped to secure the largest funding transfers on record in the 24-year history of the lottery, providing more students with a strong foundation for continued success both in the classroom and the future workforce.
"I am confident that the incoming leadership at the Georgia Lottery, as well as TCSG, will continue to do exceptional work in connecting students throughout Georgia with the resources and support needed to reach their fullest potential."