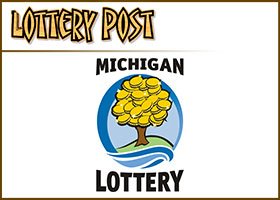 The Michigan Lottery launched a refreshed website Wednesday morning, but it didn't go as planned.
Users of the new MichiganLottery.com experienced slowdowns after the change-over from the old site, lottery spokesman Jeff Holyfield said.
"We were getting calls, emails... from players saying the website wasn't responding well," he said.
The project team took down the site for a couple minutes and tried to fix the issue, but it didn't immediately work. It then reverted to the old site so players could log on as usual.
"As near as we can tell, we've caused minimal disruption and inconvenience to our players," Holyfield said.
After the commotion, Lansing-based Michigan Lottery sent an email message Wednesday afternoon:
"Early today we launched a new website. Unfortunately, the new website did not meet your expectations or ours. While we work to provide you with a new site that meets your expectations, we have gone back to the previous version of our site for you to use. We apologize for the inconvenience that this has caused, and appreciate your patience while we work to bring you a website that you deserve."
Michigan Lottery is shifting from the contractor that previously ran its site, Southfield-based HelloWorld (which Dentsu Aegis Network purchased in December), to Ann Arbor-based Interaction Gaming LLC for its new site.
The updated site concept is mobile-first, because Michigan Lottery is seeing a growing number of users logging on from their smartphones and other mobile devices, Holyfield said. It's simpler with improved functionality, he added.
There isn't an estimate available yet for when the new website will go live again.
Some 720,000 players are registered to use Michigan Lottery's online services, he said.