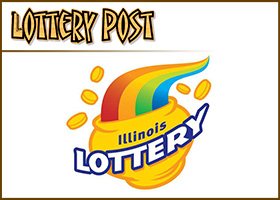 CHICAGO, Ill. — At $30 a ticket, the Illinois Lottery's World Class Millions instant game was not only one of its priciest offerings — it was also potentially one of the most lucrative for players.
"WIN UP TO $15,000,000! THE HIGHEST INSTANT PAYOUT IN ILLINOIS LOTTERY HISTORY," shouted a banner across the magenta and silver ticket.
But for the last five weeks the game was on sale this year, none of the three $15 million prizes remained. Yet players purchased an estimated 26,000 tickets during that time, spending about $793,000.
Illinois' practice of keeping some scratch-off games on the market indefinitely after top prizes have been awarded stands in contrast to states like South Carolina and Texas, whose lotteries are required to pull a game within a specific time frame once the last remaining top prize has been claimed.
A local media investigation found that, since the end of October, World Class Millions was just one of 15 instant games the Illinois Lottery continued to sell for weeks or months after there were no more top prizes to win. One game, the $2 Cash Wheel game, was still on the market as of Tuesday even though its last top prize was awarded in January.
From mid-November to mid-March, the lottery sold more than 3 million instant game tickets — costing players more than $20 million — for games that no longer had any top prize available, according to the Tribune's analysis of lottery records. And at one point in early March, nearly 1 in 6 games on sale no longer had a top prize available.
Continuing to allow instant game sales after top prizes are awarded has long been a lottery policy — one that officials note is printed on the backs of tickets.
But there's virtually no way players can see the fine print until after they've purchased a ticket. It is not displayed online, or at the thousands of stores where tickets are sold, or via lottery vending machines.
Players do have the option of visiting the lottery's website to find out whether a game still has a top prize available. But the Tribune found the lists aren't updated at regular intervals — sometimes not for up to two weeks.
Critics said the lack of easy access to information about top-prize availability, coupled with the lottery's sales policies, mean players can be easily misled about their chances.
"If they did operate with integrity, and tell people that these top prizes might not be available, people wouldn't buy these tickets," said Les Bernal, national director of Stop Predatory Gambling, an organization that opposes state-sponsored gambling, including casinos and lotteries.
"Normally, if this was any other product, this would be the kind of consumer protection concern that the state attorney general would be investigating," said Mark Gottlieb, executive director of the Public Health Advocacy Institute at Northeastern University School of Law in Massachusetts.
"But because it's the state lottery, they're exempt from just about all consumer protections that Illinois law would provide a consumer for any other industry," Gottlieb said.
Not first controversy for lottery
The revelations open a new line of questions about the conduct of a lottery stung by past controversies involving how players have been treated in the era of private management.
In 2011, Illinois became the first state in the nation to hire a private company to manage day-to-day operations of its lottery when it tapped Northstar Lottery Group — a company formed by two longtime vendors — to run the enterprise.
In 2016, under Northstar, the lottery — looking to boost excitement and sales for scratch-offs — advertised dramatically larger grand prizes. But the lottery printed far more tickets than it did previously. Sales increased, but not enough to get through massive ticket pools. So as sales waned, games were pulled off shelves early — sometimes before all, or even any, life-changing grand prizes were awarded.
The latest analysis found that, conversely, the lottery sometimes allows games to stay on the market well after the top prizes are gone.
This means players have shelled out millions of dollars trying to land big prizes that they have zero chance of winning — because those prizes have already been handed out.
At Doti Liquors in Elmhurst on a recent Friday morning, Cortez Lawrence was just leaving for work after a stretch of bad luck left him with just $60 in winnings from $200 worth of instant game tickets.
The 36-year-old truck driver said he played scratch-off games for 15 years before he realized a few years ago he could go online to check whether there were any remaining top prizes in the games he wanted to play. Several other players said they were unaware of the lottery's practice of keeping games available after top prizes have been awarded.
"I just randomly (played)," Lawrence said. "I wasn't aware that those jackpots had gone out of the game. I was thinking I had a chance to win when they were already gone."
Lawrence said he believes the lottery should not be selling tickets for games that no longer have top prizes available.
"If someone wins the top prize, I would think they should take the game down," he said.
According to the lottery's procedures, officials "may" consider several factors in deciding to close a game, including when all top prizes are claimed. However, the policy does not set forth a specific time frame for removing games from the market, nor does it require games to be discontinued after all top prizes have been awarded.
Enough notice for players?
Nearly every week, the lottery publishes a list on its website of all the games currently on the market, along with how many prizes remain unclaimed for each game.
A review of those records showed that in November, only one game was still on the market without a top prize available: the $2 game Here Lies Buried Riches, which offered four top prizes of $20,000.
That game was eventually pulled from the market in early January, but by the end of that month, eight more games were still on sale without any unclaimed top prizes, ranging in price from $2 to the $30 World Class Millions game touting top prizes of $15 million.
By the time the lottery issued its March 6 instant prize list, 10 of the 63 games on sale no longer had a top prize available.
Gottlieb said players should reasonably expect the lottery to disclose to them, at the point of purchase, the actual number of top prizes remaining and the mere fact that tickets will be sold after top prizes are no longer available.
"It's important information for people who are spending billions of dollars a year on instant game tickets," he said.
Tickets for most of the games without any top prizes were no longer being distributed, though retailers were still free to sell them to customers. Illinois Lottery policy allows retailers to sell through existing ticket stock even if distribution has ended.
But tickets for two games were still being distributed to store shelves and kiosks for weeks or months after the last top prize was claimed.
On Jan. 29, the lottery first reported that its $20 instant game Fabulous Fortune no longer had any of its four $4 million top prizes available. Nonetheless, the most recent unclaimed prize list showed the lottery was still distributing tickets for that game — which touts "$4,000,000 Top Prizes!" in bold letters on the ticket face — to retailers more than 2 1/2 months after the top prizes have been claimed.
"Fabulous Fortune still has a prize of $1,000,000 unclaimed," lottery spokesman Jason Schaumburg said in a written response to questions. "Having the last top prize claimed does not automatically result in ending a game's distribution or sales."
Also on Jan. 29, the lottery reported that the $25 instant game Ultimate Crossword no longer had any of its 10 top prizes of $750,000. But the lottery's March 6 instant game report showed it was still being distributed at that point.
Schaumburg said the lottery ended distribution of Ultimate Crossword on March 7. But it wasn't until the next report, dated March 20, that players could first learn that the lottery had ceased sending tickets to stores.
And during the weeks the instant games were on sale without grand prizes, they represented a significant portion of the total sales of the games. In fact, games without top prizes have brought in an estimated $20.7 million in sales from mid-November to mid-March.
When asked whether lottery officials disputed the figures, Schaumburg said the agency had "no comment" about the analysis.
That games with no top prizes left made up a significant portion of overall tickets sold during that time frame amplifies "the point that the state of Illinois probably should be more responsible than your average for-profit business in the way it administers the lottery, and that does not seem to be the case," Gottlieb said.
In September, the state named a new private manager to run the lottery, Camelot Illinois, which took over on Jan. 2. The company is still in the process of taking full control, which will happen on July 1.
Lottery officials said that, as they make that transition, they have not altered the policy for how they end games.
Camelot officials said the company has had little involvement in decisions on when to end games. But once it takes over day-to-day control, its goal is to be "as transparent as possible in the way we communicate the status of games and prizes to our players."
"We plan to work with the Lottery to improve the policies and procedures that guide how these games are marketed, activated and closed at retail locations so that our players are able to make informed decisions," Camelot spokeswoman Wendy Abrams said in an email. "Our transition and business planning processes have been our immediate focus and frankly, we haven't yet had time to work with the Lottery to review and improve the policies and procedures that guide the sale of instant win games."
How other states end games
Though Camelot did not say it would set a specific time frame for ending all games after top prizes are awarded, other states do.
In South Carolina, officials begin the process of ending a game when there is only one top prize remaining. Once the last grand prize is claimed, retailers are prohibited within one day from selling any more tickets for that game.
"It's been our policy for a very long time," South Carolina Education Lottery spokeswoman Holli Armstrong said. "Players play for a top prize. They play for the small prizes too, but they play for the top prizes."
Bernal, of Stop Predatory Gambling, said of South Carolina's policy: "Without question it's a better approach."
"Even if, in the end, people are going to lose money to these games," he said, "it makes it less predatory."
In Texas, lottery officials are required to remove a game from the market within 45 days of the last top prize being claimed.
Gottlieb called Texas' practice "marginally better" than Illinois', where there is no set time for a game to be removed from the market after the last top prize is claimed.
And unlike Illinois, South Carolina lottery officials provide daily online updates showing how many top prizes remain in each game.
On March 20, days after they were asked about the number of games without top prizes, the lottery issued an updated list that showed two such games had been removed from the market.
But by the April 3 report, three more games were listed as having no grand prizes left. As of the latest report, dated Tuesday, nine games had no top prizes.
"I think for the small minority of motivated, strategic players who are trying to give themselves the best chances of winning, that timely information is (not) available to them, which strikes one as being an inherently unfair advantage for the purpose of selling what are dud tickets," Gottlieb said.
No one knows that better than Bill Koza.
Koza, 54, of Crystal Lake, regularly checks the unclaimed prize sheets looking for games that still have a top prize available but may be running low on remaining tickets, on the theory that it increases his chance of snagging a big win.
On April 3, he checked the lottery website repeatedly, trying to see if it had updated the unclaimed prize list from the previous version posted on March 20. Seeing that it was unchanged, he purchased 20 tickets at $2 apiece for the $20,000 Taxes Paid game.
He ended up winning just $2 for one of the tickets and $5 for another. The other 18 were losers.
Afterward, he checked the unclaimed prize list and saw it had been updated to show that $20,000 Taxes Paid no longer had any top prize.
"Literally it was by hours. I was checking it all day," Koza said. "I lost my butt on that one."