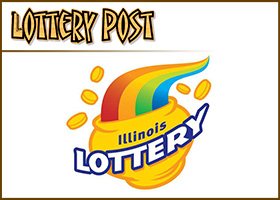 By Todd Northrop
Ending a years-long process of replacing its current management company, the Illinois Lottery today awarded its private management contract to Camelot Illinois, LLC — essentially the same company that operates the United Kingdom's lottery.
The Lottery's Notice of Award was posted to the Illinois Procurement Bulletin after the State of Illinois Chief Procurement Office of General Services certified the procurement rules for selecting the private manager were correctly followed.
"Camelot has shown more than a decade of success in managing lotteries throughout the world," Acting Lottery Director Greg Smith said. "The Lottery and Camelot Illinois have common goals to responsibly grow the Lottery's player base, align incentives, eliminate conflicts of interest, introduce new technology and innovation, and ensure responsiveness to public needs and concerns."
The proposed ten-year contract is based on a revised structure that aligns financial incentives and includes new permanent point-of-sale at retailers, new games, and a next-generation iLottery platform that supports omni-channel lottery participation. Additionally, the contract mandates transparency and regular audits. Camelot will reinforce the Lottery's commitment to responsible gaming and social responsibility by pursuing World Lottery Association Level 4 standards.
A 14-day protest period now begins, and the procurement file will be available for public inspection on Friday, Sept. 29. The public may request access to the procurement file by contacting the Lottery's Procurement Officer, Helen Kim, at helen.kim@illinois.gov. If no protests are submitted, or after all timely protests are resolved, a contract can be executed.
In 2009, the Illinois Legislature mandated a private management model for the Lottery. Northstar Lottery Group, LLC, the Lottery's first private manager, will continue to provide management services to the Lottery until a successful transition is complete.
Northstar was fired by the Illinois Governor more than three years ago, but has continued to manage the lottery's operations since then.
Northstar had a bumpy road managing the Illinois Lottery, facing multiple lawsuits and enduring several other controversies and shortfalls of revenue.