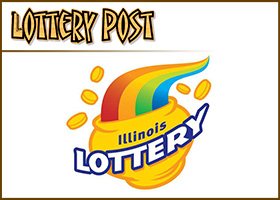 A second lawsuit has been filed accusing the Illinois Lottery's private manager of defrauding players after an investigation found the lottery did not award many of the biggest prizes in its largest instant ticket games.
The lawsuit was filed last week in Cook County Circuit Court by two people who describe themselves as longtime scratch-off players, and — like the first one filed last month in downstate St. Clair County — it seeks class-action status to cover all players who bought tickets for the games.
The latest lawsuit also cited a December Tribune investigation that examined the lottery's practices in the years after the state turned over management to a private firm, Northstar Lottery Group.
The Tribune studied the 17 biggest-prize instant games that began and ended in the five years since Northstar took over in mid-2011.
Reporters found that under Northstar, the number of tickets printed for games dramatically increased, allowing the lottery to offer bigger and better prizes. That helped entice players to buy more instant tickets than ever. But as sales dropped in many games, Northstar pushed to end those games' ticket sales before all, or sometimes any, of the grand prizes were awarded.
Less than 60 percent of the grand prizes in those games were awarded, a lower rate than in other states the Tribune examined and lower than when Illinois ran the lottery on its own. The Tribune also reported that because of the way games ended, the lottery often paid a lower percentage of revenue than the games were designed to pay.
Northstar has said the odds for players didn't change based on when games ended. But, similar to the first lawsuit, the latest one alleges the practice lowered players' odds and payout rates.
Two vendors, International Game Technology and Scientific Games, own Northstar. Neither firm immediately responded to questions about the lawsuit. Previously, they have said they acted only in the best interest of players and Illinois by removing the games that performed poorly and adding more popular ones.
The latest lawsuit was filed on behalf of players Dennis Atteberry and Tamara Burton. Their attorney, Larry Drury, said he couldn't speculate on whether both lawsuits would be merged.
"Each of the cases will proceed along their own way," he said. "They have their case there, and we have our case here."
The lawsuit comes as a state House committee is expected to hold hearings this spring on Northstar's management of the lottery in light of the Tribune's investigation, lawmakers have told the Tribune.
The first lawsuit has been moved to federal court, at Northstar's urging, and remains pending.