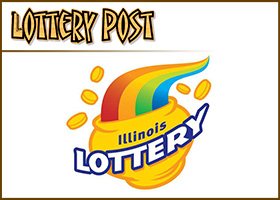 EAST ST. LOUIS — A company hired to manage the Illinois Lottery cheated players and lottery vendors by misrepresenting the odds of winning scratch-off games, a class-action lawsuit in federal court alleges.
The case, originally filed last month in St. Clair County Court, was removed last week to federal court in the Southern District of Illinois. The lead plaintiffs are Raqqa Inc., which operates Fairview Lounge, a bar, convenience mart and gas station at 10610 Lincoln Trail in Fairview Heights; and Michael Cairo, a Chicago-area resident who bought scratch-off tickets.
Northstar Lottery Group LLC took over the state lottery in 2011 after then-Gov. Pat Quinn agreed to privatize it. The suit alleges that Northstar printed far more scratch-off tickets than it intended to sell, then would discontinue games before grand prizes were awarded, locking in profits.
The allegations in the lawsuit mirror the findings of an investigation by the Chicago Tribune, which reported that the state's biggest scratch-off games didn't award 40 percent of the grand prizes.
Northstar said in a filing that the case should be moved to federal court because it concerned entities in different states and an amount more than $75,000. Through an attorney, it declined to comment.
Attorneys for the plaintiffs said they didn't know if they would challenge the removal from state court.
Northstar is a partnership between two gaming companies that work for lotteries in several states: IGT Global Solutions Corp., of Rhode Island, and Scientific Games International Inc., of Nevada. Those companies also declined to comment.
Both have contracts with the Missouri Lottery. Susan Goedde, communications manager for the Missouri Lottery, said Scientific Games printed about 80 percent of Missouri's scratch-off tickets. IGT Global Solutions and Pollard Banknote, of Canada, print the remainder.
She said in an email that Missouri Lottery officials had no concerns about the performance of either company, and said no scratch games had been ended early.
The plaintiff attorneys said they would be looking at lottery contracts in other states.
"If discovery indicates this is a national situation or a multistate situation, we're certainly going to look at other states as well," said Tor Hoerman, an attorney with offices in Chicago and Edwardsville.
For the six years preceding Northstar's management, Illinois awarded about 88 percent of the grand prizes that its big prize games were designed to pay out, comparable to award percentages of other state lotteries, the suit alleged. Under Northstar, that rate dropped to about 60 percent.
In 2012, the suit said, Northstar started a $5 instant ticket game called Birthday Surprise, for which it ordered a print of nearly 10 million tickets, or 3½ times the amount the state would ordinarily sell for a $5 game.
Birthday Surprise was supposed to include two grand prize winners, each entitled to $150,000 immediately and $150,000 on the winner's birthday for 20 years.
The first grand prize was awarded in March 2013, according to the suit. Although lottery officials praised the game's popularity and performance, Northstar discontinued it. Only 64 percent of the tickets were sold, and the second grand prize was never awarded.
Ten weeks later, the suit said, a new and nearly identical Birthday Surprise game started, with the same rules. Northstar ended that game in 10 months with just under half of the tickets sold and no grand prize awarded.
In early 2013, Northstar started selling tickets for a $30 game called The Good Life. According to the Tribune investigation, it was supposed to pay 78 percent of its revenue in prizes, including two prizes of $47 million each. But no grand prize was ever awarded.
The game earned $63 million in sales and paid out $38 million in smaller prizes, a 61 percent payout, when it was discontinued. Fewer than 15 percent of the printed tickets had been sold.
Vendors such as Raqqa "sell the tickets, and they hope they sell one of the winners," said Derek Y. Brandt, of Edwardsville, also representing the plaintiffs. "Under our theory, if Northstar is pulling the plug early on the game because they know a higher percentage of the remaining tickets are winners than it likes, then it cheated the people who are banking on being paid for selling a winning ticket."
In 2010, Illinois was the first state to privatize its lottery when it gave Northstar a 10-year deal. But the relationship quickly soured. The group did initially report record sales but fell far short of its goals and was criticized for its performance and marketing.
Quinn took steps to fire Northstar in 2014, and the following year Gov. Bruce Rauner's administration renegotiated the termination agreement that removed Northstar as of Jan. 1, 2017.
Plaintiff attorneys questioned how Northstar could have reduced payouts and still missed its profit goals.
"That's a great question, and we hope that the lawsuit is going to answer that question," Brandt said. "In theory, sales were up, and they weren't paying out a lot of grand prizes, so it's hard to know where the money that they saved went. That all should have been profit."