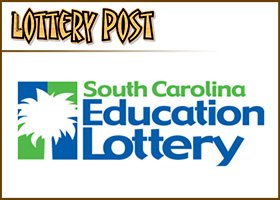 COLUMBIA, S.C. — You're out of luck if you planned on buying Powerball or Pick 3 tickets in South Carolina on Mother's Day morning.
Stores will stop selling tickets for computerized lottery games — including Mega Millions and Palmetto Cash 5 — at 11:45 p.m. Saturday as the state switches to a new contractor's computer system.
Exactly when stores will start selling again is unclear, but it will be sometime Sunday afternoon, more than 12 hours after going dark, state lottery Director Hogan Brown said. The lottery agency's website will post information on when the games are available again at gas stations, grocery stores and other retailers.
The timing of the shutdown was chosen because that's when lottery sales are slowest, Brown said.
In other lottery news, state legislators have floated a proposal that would allow players to buy tickets with debit cards. Also, state lottery officials still haven't decided whether to pay up to $33.8 million for winning tickets caused by a Christmas Day glitch.
Nearly 4,000 machines statewide will go offline minutes before the multi-state Powerball drawing at 11:59 p.m. Saturday. Many sellers are closed then anyway.
It's the first time in a decade the state has switched to a new computer provider. Intralot, the Greek company contracted since 2008, lost to London-based IGT for the next 10-year contract, worth about $78 million.
The transition began last summer, but "we had to hit the pause button" while Intralot protested not getting picked again, Brown said.
The state Procurement Review Panel, which hears contract complaints, dismissed the protest in February.
Most retailers have been wired for both companies' systems for the last few weeks, as IGT terminals were tested. A few hundred that couldn't accommodate both will need special attention, Brown said.
"We are all prepared for the weekend. The team here in South Carolina is fully staffed," and dozens more are arriving for the transition, said Richard Wheeler, a regional vice president for IGT. "We feel really confident about this."
Meanwhile, an investigation continues into what state officials call a Christmas Day glitch that mistakenly printed 42,000 winning tickets.
Tickets for Holiday Cash Add-A-Play — which plays like tic-tac-toe — contained Christmas trees on all nine squares, instead of the maximum five that are supposed to be printed, Brown said earlier this year.
Intralot — which not only owned the technology and equipment but also was responsible for monitoring the system — shut down the game after two hours and informed state officials.
By then, $1.7 million had already been paid out by retailers. Up to $33.8 million more could be owed to other players who won because of the mishap, Hogan said in February.
Lottery commissioners are waiting on the investigation's results to decide whether to pay out those tickets. A report should be completed soon, said Tim Madden, an attorney hired by the agency.
In the Statehouse, legislators may give lottery players another way to pay for tickets.
A proposal in the House's budget plan would allow buying with debit cards, not just cash. Credit cards, checks or any other form of payment would still be banned. The change is not included in the Senate's budget, but lawmakers will hash out the differences during the next few weeks.
Brown said Wednesday no one at the lottery agency sought the change. Commissioners have discussed the possibility, and how to handle card fees, but they made no decision.
"We don't have a position," he said. "We'll do whatever legislators ask."