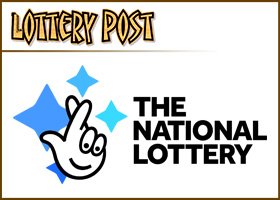 Winning tickets worth millions may have been discarded
Five players in a UK National Lottery raffle missed out on becoming millionaires after a technical fault on its website hid winning tickets, it can be revealed.
A temporary page on the National Lottery website hid raffle prizes worth £5.45 million (US$7 million) from players in a 2016 Lotto Olympic Medal Draw, meaning winners may have been "misled" into discarding winning tickets they thought were worthless.
Gambling watchdogs have hit Camelot, which runs the Nation Lottery, with a £1.15 million penalty for a number of failings, including the faulty raffle.
Of 88 prizes available via the raffle a total of 11 were not shown to players, five of which were worth £1 million (US$1.3 million), three worth £100,000 (US$130,000) and three worth £50,000 (US$65,000). All unclaimed prize money has now been donated to "good causes", Camelot said.
Camelot said it made attempts to contact players as soon as it became aware of the issue. It added that it would expect a certain number of prizes to remain unclaimed in every draw.
A total of 1,500 players contacted Camelot and 10 found they had won prizes of £25 or less.
In a separate failing, also in 2016, players using the National Lottery's mobile app may have been presented with an incorrect "non-winning" message when checking a winning ticket using the manual results checker or QR ticket scanner.
The Gambling Commission said the fault meant players were potentially misled, leading to them not claiming a prize legitimately due to them.
Camelot said this was due to a "software coding error".
Gambling Commission executive director Richard Watson said: "Camelot has taken a number of steps to rectify the issues and given us assurances that they now have the right processes in place to prevent reoccurrences.
"It is crucial that the National Lottery is run fairly, safely and with integrity and we'll continue to hold Camelot to account." A Camelot spokesman said: "We accept the outcome of the Gambling Commission's investigation in respect of a number of incidents dating back to 2016.
"As part of the regulatory settlement, we have accepted the historical licence breaches identified, provided voluntary undertakings and will make a payment to National Lottery Good Causes in lieu of a financial penalty.
"While we have always sought to run The National Lottery to the highest possible standards, we accept that, at the time of these incidents, our standards in certain areas weren't as rigorous as they should have been and for that we're sorry.
"We've since proactively carried out an extensive programme of work to strengthen our controls, processes and governance arrangements to ensure they are all fit for purpose — and welcome the Commission's recognition of the work we've carried out to mitigate the risk of future issues."