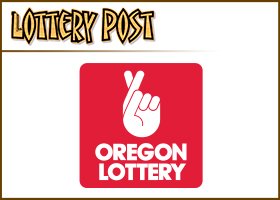 The Oregon Lottery has built up a $1.2 billion a year business trafficking in the eternal thrill of gambling. Just one of its games, Keno, was played an extraordinary 73.7 million times last year.
But the Keno odds took a sudden swing in the early morning hours of July 23, when scanners read all Keno tickets as losers, even when they weren't.
The Lottery never widely disclosed the technical glitch that gave players zero chance of winning. The agency confirmed the defect lasted nearly six hours — from about 3 a.m. July 23 to 8:45 a.m. — causing 172 winning Keno tickets to get false readings from scanners. Players left about $1,400 in Keno winnings unclaimed from that day, according to the Lottery, presumably because they were misled by the lottery's equipment.
In the context of Oregon's Keno game, which takes in $103 million a year, $1,400 is barely a rounding error. Nevertheless, the outage raises a question that has rarely, if ever, come up in the agency's 34-year history: Can players trust the Oregon Lottery?
Technical glitches like the one that took down the Keno scanners on July 23 are exceedingly rare, Lottery officials say. A regularly scheduled software maintenance and update led to a corrupted file that rendered the Lottery's point-of-sale bar code readers temporarily misleading customers.
But the agency was unable to provide a definitive accounting on the number of comparable glitches it has experienced. The agency didn't shut down Keno during the outage, allowing additional unsuspecting players to throw their money away.
Farshad Allahdadi, the Lottery's director of gaming, said the agency and its technical contractors worked quickly to diagnose and repair the problem. Fairness and integrity are the agency's "life's blood," he said. "But we also operate computer-run games and they can sometimes crash."
Reimbursing the affected players has proved impossible because the agency can't locate them. It was able to identify the 99 sites where players got false negatives and gave free Keno tickets to those retailers. "We're doing the best we can," Allahdadi said. "But given that it's an anonymous, cash-based game, it's proven difficult."
Keno prizes can be collected up to a year after the game is played. Allahdadi recommends that anyone who lost on July 23 should rescan their ticket now.
Sen. Sara Gelser, D-Corvallis, was surprised Lottery officials didn't just shut down the game. "That's the least they could have done," she said. "What you can't have is a situation where the Lottery is taking money out of the pockets of vulnerable Oregonians when they have no chance of winning."
Sojourn at the Mad Dog
The system crash might never have been disclosed but for Scott Graf, the owner of a diesel engine repair shop in Toledo and an enthusiastic Keno player. After work on July 22, Graf adjourned to his usual booth at the Mad Dog Tavern near Newport and watched the sun set on Yaquina Bay. His good day got better when he bought a couple Keno tickets and one came up a $1,120 winner.
Keno is a simple matching game. Players buy cards imprinted with the numbers 1 through 80. In each game, staged every four minutes, 20 of the 80 numbers are randomly selected by the Lottery's computer system. Players' winnings depend on how many of those numbers match up with their cards.
It is the third-most popular game offered by the Lottery, behind video poker and scratch-its, generating $64 million in prizes in 2017. The agency says the malfunction did not affect any other games, including video poker.
Graf is an old hand at Keno, and $1,120 a big win. So, the next morning, he went to a local grocery store to again run his Keno tickets through a Lottery scanner. The machine said all seven of his tickets were losers.
Wait, what? Graf knew he hadn't imagined the events of the night before. He returned home and checked the Lottery website. Sure enough, he saw that his ticket was a winner. In fact, two of his other Keno tickets were good for $12 and $20.
He called Lottery officials demanding answers. Graf was livid at their response and remained so even after agency officials agreed to pay his winnings.
"If I had not checked the tickets in my pocket the night before but only in the morning as I normally do I would have thrown away $1,152.00 and neither you nor I would have never known," he wrote in a July 30 email to the Oregon Lottery. "I do not believe, nor do I think you can prove this is a one-time occurrence or that you can be confident that this will not happen again."
Graf is the sole Keno player to file a complaint over the outage, Lottery officials said.
Precisely, Graf said, "because the other victims don't know they're victims."
Graf is skeptical of the Lottery's findings about the $1,400 in unpaid winnings. That seems low for 172 tickets, he said.
"One guy in little old Newport wins just about the same amount of money as the other 172?" Graf said, "I don't believe that for a minute."
Key source of state funds
In its 34 years of operation, the Lottery has become a vital source of revenue for the state, exceeded only by property taxes. In 2017, it transferred $695.8 million to Oregon's Economic Development Fund; the money funds economic development, schools and state parks.
The Lottery has periodically generated some negative headlines for its reliance on so-called mini-casinos. Among its more than 3,900 participating retailers and restaurants, critics charge that a handful exist only to sell lottery games, which violates lottery rules.
Earlier this year, the agency drew fire for implementing technology upgrades in its video poker machines that reduced the so-called "progressive jackpot" to the minimum level. Some gambling experts argued that was cheating players.
But by and large, the Lottery has avoided bad press. With a big help from its principal technology contractor — International Gaming Technology — the games have worked, and sales have steadily grown. The Lottery paid $165 million to International Gaming Technology over the last five years — $29 million in fiscal 2017 alone.
The state quickly brought in IGT technicians on July 23 when they realized they had a problem. In the clipped, acronym-filled language of the IT professional, IGT's Justin Bruntmyer summed up the situation in a 3:46 am email:
"At day-end ORESTE1 (primary system) had multiple products crash. Those products were mega millions, keno, win for life, validation, and MXSRV. IGT brought the systems back online and found that keno showed failed for the liab_update_and_purge process. This caused multiple processes to fail. Games are back online, however the processing has been affected."
Like most Lottery games, Keno shuts down overnight from 2:30 to 5 a.m. Apparently, the thought of keeping Keno offline at 5 a.m. was never seriously considered. The game went live as scheduled and the scanners started spewing bad information to Graf and others.
By 7:45 a.m., IGT found a stopgap solution: instead of giving players false negatives, the scanners notified them to try again later. An hour later, they had fixed the problem and Keno was back to normal.
In other jurisdictions technology failures have had serious consequences.
In England last month, the United Kingdom Gambling Commission, an independent agency that oversees the gaming industry, issued a 1.3 million pound fine against Camelot UK, the private firm that operates the national lottery. Among other things, the commission found that Camelot had authorized the use of a glitchy mobile app that told players their winning ticket was a loser.
There is no equivalent gambling commission in Oregon. The Lottery reports to a volunteer board appointed by the governor. The Oregon Lottery Commission is chaired by Mardilyn Saathhof, a lawyer for Northwest Natural Gas.
Lottery staffers informed commission members and Gov. Kate Brown's office of the July 23 outage. No one at the agency or at IGT has been sanctioned.
Jack Roberts, former director of the Lottery, said he was generally impressed with the quality of the staff when he ran the agency. He said he never encountered an outage like that of July 23 when he was there. "The most important thing to the lottery is its integrity," he said. "We know that the odds are in favor of the house. But people need to have confidence that the game is fair, and that if they win they're going to get paid."