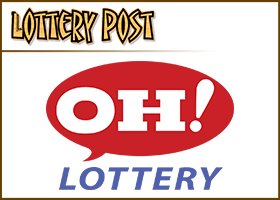 CLEVELAND, Ohio — A new company began running the Ohio Lottery's computer system on Wednesday, causing frustrating problems for some retailers and leaving some winning tickets incorrectly coming up as losers.
Lottery spokeswoman Marie Kilbane said the problems were being worked out.
"What we saw early were mostly common problems we had predicted, such as some calls from retailers who had forgotten sign-on passwords. But overall, selling has been going well," Kilbane said.
The Ohio Lottery decided last year to change its operator from GTech, a Providence, R.I.-based company that had been the vendor since 1985, to Athens, Greece-based Intralot S.A., the parent company of Intralot Inc., based near Atlanta.
GTech sued over the change, arguing that Intralot had no experience operating a large state lottery. Franklin County Common Pleas Judge John Bender ruled in March that the Ohio Lottery director acted lawfully.
To make the switch, online lottery games were unavailable from late Tuesday until 6 a.m. Wednesday.
By mid-afternoon, 7,920 of the state's 8,800 retailers had logged on, Kilbane said. An Intralot hot line had 2,300 calls by then.
Kilbane said the difficulty in cashing winning tickets was caused by the new system not reading serial numbers the same way as the old system. The lottery was advising retailers how to work around the problem.
Lottery sellers also reported some tickets were marked void and not for sale, even though they were valid game plays, she said.
At Simply Foods convenience store in Cleveland, owner Ashok Patel said his lottery terminal was down for about two hours Wednesday morning.
"There was an error message indicating a communications failure. It means our machine was not communicating with the main computers," he said.
Technicians arrived to reset the machine, and after that it was up and running.
"It is a learning experience for both the customer and the retailer," he said.
At Izzy's Deli in Cleveland, clerk Courtney Elliott said her sales terminal was no problem, but a ticket scanner for customers wasn't working.
She said she was busier than normal helping lottery customers who told her they couldn't find another lottery retailer able to do business.
"I'm losing a lot of business," said Zack Nakouzi, manager of Lottery Express in Toledo. "I lost $300 just screwing around with this machine."
The biggest problem, he said, is that his machine would stop fully printing after about five transactions, forcing him to reboot and start all over.
"I'm telling my customers to come back," he said. "They're cussing me out. What can I do?"
He said calls to the lottery weren't helpful and that a technical support phone number had gone unanswered.
Ohio Lottery Director Michael Dolan said he understands the frustration.
"Change is difficult for anybody," he said. "This is new equipment with a new operator and some new procedures. Once they become familiar with the features of the new system, I think they will say this is much faster and easier to use."
Edd Gibson, whose lottery outlet at his carryout store in North Canton was drawing more than 40 customers an hour Wednesday morning, said he was concerned that the switch would be troublesome, but had just a brief glitch with a scanner that went down.
"I thought we'd have a big problem with this, but so far I'm happy with the way it's running. It's a little different," he said.