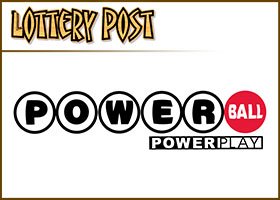 Includes video report
JAMAICA, Queens — A Staten Island, New York, man came forward Thursday to officially claim a $245.6 million Powerball jackpot.
Nandlall Mangal, 42, was the sole winner of the August 11 drawing.
Mangal said he purchases his tickets when the jackpots reach $100 million.
"I was grocery shopping and knew the Powerball jackpot was big," he said. "I decided that was a good time to buy my tickets."
Mangal purchased a $6 Quick Pick ticket for that night's drawing and left it on his kitchen table.
"The ticket sat on my kitchen table for a week because I was out of town," he said. "I checked the website when I got back and was surprised that I won the jackpot."
Staten Island's newest multi-millionaire claimed his prize in the form of a trust. On behalf of The Sea & Sand Trust, he has chosen to receive his Powerball prize as a one-time lump sum payment totaling $99,321,975 after taxes.
"Shocking," he said. "Right now, I just plan to relax and see where it goes from there."
Mangal did say he plans to use a portion of his winnings to travel.
"I've always wanted to go to Hawaii," he said.
The winning ticket was purchased at the Stop & Shop on Hylan Boulevard in Staten Island. He claimed his prize at Resorts World Casino in Queens.
Mangal is the 91st New York Lottery player to claim a prize totaling $1 million or more this year.
VIDEO: Watch the report
Thanks to Raven62 for the tip.