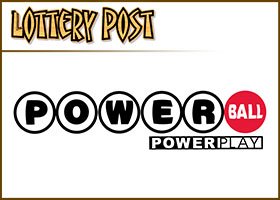 MELVILLE, N.Y. — The 20 oversized checks, each made out for $201.9 million, seemed appropriate for these lottery winners.
A group of 20 Long Island Costco employees calling themselves the "1937 Flatbush Avenue Dodgers" stepped forward Thursday in the parking lot of the big box store where they work to claim first prize in a June 1 Powerball jackpot.
The winners, who opted to take a lump sum payout, will share $70.2 million after taxes, New York state Lottery officials said.
Kim Karkota, one of two winners who were designated as spokespeople for the media-shy group, said the group each chipped in $5 a week and pooled their money for the lottery tickets. She said the group had only been playing Powerball together for about a month when they hit the jackpot.
"It's a great thing for everybody," said Ralph Green, 61, of Copiague, one of the new millionaires.
Manzolillo of Lindenhurst, the elder of the group, said he nearly forgot to buy the tickets for the June 1 Powerball drawing.
"I forgot the group's money!" said Manzolillo, who realized the slip when he went to the Maulik & Chandri Stationary store in Lindenhurst to buy his usual tickets.
"I went all the way home and back to the store so I could buy our numbers," he said.
While a few said they plan to retire, most said they intend to keep their jobs.
"We don't see any reason to leave," said Green, the group's chief spokesman.
Allen VanDett, 27, whose wife, Jamie, was among the winners, said they plan to set up college funds for two daughters, ages 4 and 8 months, and have some fun.
"Maybe [buy] a Rolex or something," Allen VanDett said.
The winning combination was 8, 18, 38, 46, 56 with the winning Powerball No. 31.
(Click to display full-size in gallery)