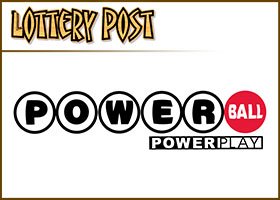 Group of 20 Costco workers will share massive prize
By Todd Northrop
A group of Costco employees were very happy Thursday morning — and very rich.
After 10 consecutive drawings passed with no top-prize winner, the multi-state Powerball jackpot stood at $200 million Wednesday evening. The winning numbers drawn were 8, 18, 38, 46 and 56, with Powerball number 31 and Power Play number 4.
One ticket sold at Maulik & Chandni stationery store at 496 W. Montauk Hwy. in Lindenhurst, Long Island, matched all five numbers plus the Powerball to win the entire pot.
After all the proceeds were counted, the final jackpot number stood at $201.9 million. The cash value of that prize was not immediately available Thursday.
According to local newspaper Newsday, the winners of the jackpot are a group of 20 employees, all of whom work at the Costco store on Route 110 in Melville, Long Island. The winning ticket is said to be a Quick Pick.
A news conference was originally planned for Thursday morning at the Costco store, but was later cancelled because all of the winning employees would not be able to attend.
One employee who was not in the winning pool, Marisol Taveras of Copiague, said she had spoken to one of the winners. "She said she is going to keep working," Taveras said. "Everything is still the same."
A Costco shopper at the store Thursday morning commented, "It's good for them. I wish I was in it myself." The shopper, identified as Mario Aves of Bay Shore, said he doubts if he'd work if he'd won. "I think if it was me, I'd just pack it in."
In addition to the jackpot winners from New York, 11 lucky players matched the first 5 numbers for a $200,000 prize: 2 from Connecticut, 1 from Delaware, 2 from New Jersey, 2 from New York, 1 from North Carolina, 1 from Ohio, 1 from Tennessee, and 1 from Washington.
The North Carolina ticket, as well as one of the tickets sold in Connecticut, were purchased with the Power Play option, upgrading their prizes to $1 million each. Power Play costs an extra $1 per ticket.
The new jackpot for Saturday's Powerball drawing is $20 million.
For people playing online, the Power Play option is available for the first time Saturday.
The winning numbers for Powerball are published minutes after each drawing at USA Mega. Drawings are Wednesdays and Saturdays at 10:59 pm Eastern Time.