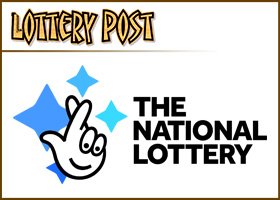 Loss of Millionaire Raffle rankles Scots
The United Kingdom National Lottery is facing a boycott from outraged Scottish players who branded the Lotto game's prize draw an "absolute con" after lottery operator Camelot changed its rules.
Lotto bosses have come under fire for scrapping the Lotto Millionaire Raffle — which awarded a £1 million payout twice a week.
Since the canceled game add-on was a raffle and not a lotto draw, there was a guaranteed £1 million prize winner every drawing, rather than just a possibility of a winner.
Now, players must match five balls plus the bonus ball to win the £1 million. Matching five balls without the bonus ball will see them win £17,750, while four balls bags £140.
Rollover rules have also changed. The jackpot was capped at £22 million under the old format, at which point a rollover was allowed one more time.
But new rules mean it will only roll-over five times before it has to be won.
Furious players said the draw is "clearly a rip off", with one Scottish player saying, "We have more chance of nailing a blancmange to the ceiling [than winning]." (Editor: I'm not sure what that means, but it sounds pretty difficult.)
Responding to the backlash, Camelot chiefs say bigger cash prizes are available in the main game because of the changes, adding that the smallest win has increased from £25 to £30 if players match three balls.
In a lottery forum post titled Grabalot National Connery, fuming player Gerald wrote, "An absolute con now they have ruined the lottery added more numbers to Lotto which has decreased the chances of winning the main prize and the lower tiers are pathetic."
Gerald's anger may have him confused, since there was no increase in the number of balls in the lotto tumbler.
Ian Papap wrote, "It used to be possible to at least win SOMETHING. It has got worse over the years but now it is ridiculous.
"With a standing order [subscription], the payouts never quite kept pace with the costs but in the last 6 months I haven't won a penny.
"This is my last month of standing order as it's clearly a rip-off. Bye."
And Graham Barnett wrote, "Lotto, Euro, Scratch Cards, Online Instant Win Games, all daylight robbery. We have more chance of nailing a blancmange to the ceiling."
The National Lottery apologized to players after they hit out at the company on Twitter.
A statement read, "The recent enhancements made to Lotto mean bigger cash prizes and more Jackpot winners!
"We've listened to feedback from people (players, non-players, retailers) and have, in turn, returned Lotto back to its roots.
"We want lots of people to play a little, rather than a few playing a lot, it's our guiding principle.
"Around 60% of UK adults play our games and encouraging Responsible Play is at the heart of everything we do."
Camelot chief executive Nigel Railton said, "It was clear from the review that we needed to create a more appealing and balanced range of games that offers something for everyone."