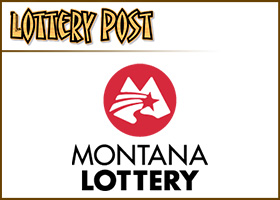 "Unprecedented" demand for 2022 raffle has Lottery going even bigger this year
By Kate Northrop
The Montana Lottery's Millionaire Raffle is making a return after player demand proved it to be one of the most popular promotions of the year.
After witnessing an "unprecedented response" to the game in 2022, the Lottery is bringing back the Millionaire Raffle this year with a few big changes.
Raffle tickets practically sold out the instant they went on sale — all tickets were bought up within 29 hours, a sales performance the Lottery said was completely unexpected.
As soon as tickets for the 2022 raffle sold out, the Lottery got to work on designing the promotion for 2023. Last week, the Montana Lottery Commission was presented with a new design proposal, which was approved unanimously.
Lottery Director Scott Sales remarked that player feedback was a major factor in determining how to proceed after last year's record sales.
"Montanans sent a clear message: They love Montana Millionaire and want every opportunity to play," Sales said. "An incremental change wouldn't be enough, so we've gone all in with the biggest increase to the number of tickets we've ever done, plus another $1 million grand prize."
This year, the total number of tickets available for purchase will be bumped up to 380,000 — 100,000 more than last year. The game will also feature three prizes of $1 million instead of two. These two changes combined improve the odds of winning $1 million, the Lottery said.
The Millionaire Raffle is set to launch on Nov. 1. Tickets will cost $20 each.
The two grand prize-winning tickets for last year's raffle were sold in Great Falls and Butte. The ticket sold in Great Falls was claimed by a player from Helena, but the player holding the winning ticket sold in Butte has yet to step forward to claim their prize.
Lottery Post publishes the winning numbers for every Montana raffle drawing on the Montana Lottery Results page.