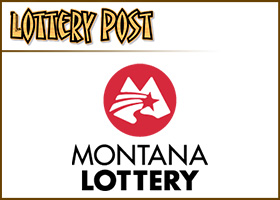 HELENA, Mont. — A regular at the Town Pump in East Helena, Montana, is suing 23-year-old Jeff Fallang, who recently hit a $1 million jackpot and has not given the plaintiff a cut.
Michael Hess said he went to the store to purchase Montana Millionaire tickets on Dec. 23, and told Fallang if he won, he'd split his winnings, according to documents filed in Helena district court Thursday. Fallang, who was on shift, asked Hess if he could buy a ticket from him.
"I then told Jeff I would as long as if he was to win we would split it in half," Hess said in a signed affidavit. "Jeff agreed to the terms of me buying the ticket for him and I purchased the ticket."
Hess bought a third ticket with the same agreement, according to court documents. His two tickets were numbers 133605 and 133658. The number of the ticket he bought for Fallang was 133618.
Helena-based Doubek, Pyfer & Fox, LLP said the winning ticket 133618 was announced Dec. 30, according to court documents. Hess said Falling has refused to split the winnings, so he has requested a restraining order preventing Fallang from spending, transferring, conveying or otherwise disposing of at least $500,000.
Fallang said he intends to spend a significant portion of the money on a family vacation, to purchase a home and go on the 4-20 Tour (which is a marijuana-smoking tour in Colorado), according to court documents.
The court documents also named two Town Pump employees who said they witnessed an agreement between the two.
"Jeff and Mike made the deal on each of the three tickets that night. The agreement was Jeff and Mike splitting the winning in half and both of them agreed to this agreement," said Sam Allen, the cashier who sold the tickets that evening, in a signed affidavit. A deli clerk also witnessed the agreement, Allen added.
"After all three tickets were purchased we all stood there and chatted a little longer on what we would do with our half if we won," Hess said. "After learning Jeff's ticket was the winning ticket, I contacted him to get my agreed half. He refused to respond to my request."
Reached by phone, Fallang declined to comment Thursday night for this story.
Last week, he declined to tell the Independent Record in Helena why he decided to buy the tickets. He said he doesn't play the lottery regularly but has bought tickets for Montana Millionaire in the past. He planned to take time off work, but then return after the publicity dies down.
"I don't really know how it'll change my life, but hopefully nothing changes," he previously said. "I don't have plans for any of it. I just plan to keep living life."
(Click to display full-size in gallery)