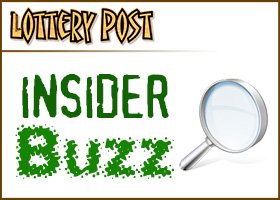 A family dispute over a $1.2 million lottery prize won in July was settled Monday after a five-hour settlement conference.
In July, Barbara Reddick of Guysborough and her nephew, Tyrone MacInnis of Glace Bay were announced as the winners of the $1.2 million prize in the Chase the Ace lottery held in Margaree Forks.
Immediately following the presentation, Reddick served verbal notice to her nephew that she was taking him to court to claim the full prize. They each received $611,319.50.
(See Aunt threatens to sue nephew over lottery jackpot, Lottery Post, Jul. 14, 2018.)
The first stage of the court process resulted in an order against MacInnis not to spend his portion of the win until a final rendering by the court.
Both sides were referred to a settlement process in hopes their case could be settled among themselves without court instruction.
As a result of Monday's meeting, the two sides agreed that MacInnis will now receive $350,000 with Reddick claiming the remainder.
Lawyers Adam Rodgers (representing Reddick) and Candee McCarthy (representing MacInnis) declined comment Monday.
Reddick maintained she was the sole winner arguing she e-transferred $100 to MacInnis to buy her tickets and that he could write his name on her tickets for good luck.
Reddick is a retired supply technician from the Canadian Armed Forces while MacInnis is a first-year university student.
Reddick claimed MacInnis put his home phone number on the tickets without her instruction or permission.
(Click to display full-size in gallery)