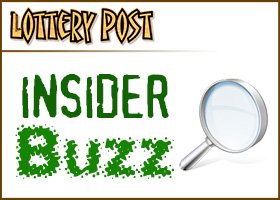 Includes video report
A woman awarded half of a $1.2 million lottery prize in Nova Scotia says her nephew is "dead" to her after he took half of the prize money, and that she only wrote his name on the ticket for "good luck." Meanwhile, at least one lawyer says she may have a case.
Barb Reddick and her nephew, Tyrone MacInnis, each received checks for $611,319.50 on Thursday after a $1,222,639 ticket with both their names on it was pulled Wednesday night at a Chase the Ace draw in Margaree, N.S.
Reddick surprised the organizers by telling the media soon afterward that she would be "taking (MacInnis) to court."
On Friday, Reddick explained that, although MacInnis purchased the ticket, she sent him $100 for tickets, and "told him to put his name on it for good luck." She says she only planned to give him $150,000 if he won.
"He bought other tickets and didn't put my name on it," she said.
"I'm not greedy," she went on. "If he would have won, I wouldn't have (gotten) nothing out of him," Reddick added.
Reddick said she will never speak with her nephew again "in this life or the next," adding, "He's dead to me. I don't want nothing to do with him."
Reddick maintained Friday that she would be "taking him to court" and said that she had called a lawyer but had not yet heard back. She said pursing legal action is "for the principle."
"It don't matter if the judge give me the money back or not," she said.
A member of MacInnis' family said that they would not comment, saying only that they plan to get a lawyer.
Bernice Curley, chair of the Margaree Forks Chase the Ace committee, said she was floored.
She said because there were two names on the winning ticket, she wrote a check for half of the winnings to each person, after checking with province's alcohol and gaming division "to make sure I was allowed to do that. They were perfectly fine with that, that it would make it easier for everyone involved. So I split the check evenly."
"I can't really explain it. I didn't expect anything like that to happen," she said. "I just came to deliver the checks and present them to the winners.
"I'm a little bit disappointed that happened at the end."
Earlier Thursday morning, Curley said that there was a good crowd on hand for the big win.
"The buzz was quite high," she said.
"Everyone was pretty excited to see what was going to happen. Since the jackpot got higher, every week the crowd got bigger."
"I think people in the area got a little frustrated. They're not used to having traffic gridlocked in Margaree Forks, but it was short-lived and it was great to see so many people come to the area."
The proceeds are being shared by the Margaree Volunteer Fire Department and North East Margaree Volunteer Fire Department, which are getting new fire trucks and possibly emergency response vehicles.
"For a place that says there's no money, there was money coming into Margaree over the last few weeks. I'm not sure where, but everyone just wants a shot at it [the jackpot]," Curley said.
She said she's been asked if she feels guilty about the money people are spending on tickets.
"I'm not sure. I'm really not sure where that money comes from," Curley said.
"I'm more of a believer that if you weren't giving it to us, you'd be giving it to some other gambling idea."
Does Reddick have a case?
Rob Currie, who teaches at the Schulich School of Law at Dalhousie University, said the first thing that needs to be done is find out what rules and regulations are in place for this type of situation.
This would require looking at the rules from the Alcohol, Gaming, Fuel and Tobacco Division of Service Nova Scotia, which handle games of chance such as Chase the Ace.
He said there would also have to be evidence about what the terms of the agreement were; noting that an oral contract is "much dicier" than a written one.
He added that, because this dispute is about more than $25,000, it is too large to be brought to small claims court and it could only be brought to the Supreme Court of Nova Scotia.
"It could cost tens of thousands of dollars to both sides and it could drag on for years," said Currie.
He said there are many disputes known to Canadian law about lottery tickets, and his impression is that none of them end very well.
Halifax-based lawer David Hutt, who was not representing Reddick when he spoke to local media on Friday, said that she "may" have a case, although he's waiting for more details.
"It's a question of contract," Hutt said. "It's not really between her and the organizers of the event. It's actually between her and her nephew, and right now we're really scant on analysis."
Hutt said that MacInnis' name being on the ticket would be evidence the court would consider, but how that's interpreted "depends on what the two discussed." He said it's also likely the court would consider whether there was an "oral, informal" contract between the two.
"If it was just a gratuitous promise on her part, it's quite possible that she does have a case and (if) there is no contract, she should get the whole amount," Hutt said.
Hutt emphasized that "we're really scant on details" and pointed out that he has yet to hear MacInnis' version of events. MacInnis has not yet commented publicly.
"It's terribly sad and it suggests to me that more of us should formalize these agreements," Hutt said.
Hutt suggested that Canadians who play the lottery together — including in office pools — should write down their contracts. The Atlantic Lottery Corporation provides a form that players can use to document their pool play.
About Chase the Ace
Chase the Ace is a form of lottery that has gained popularity since 2013 in parts of Canada as a way to raise funds for charities. It is also known as Crown the King and Jig the Joker.
The jackpot accumulates from week-to-week until it is won, and the game is then over. Each week participants buy lottery tickets. The funds from ticket sales are divided into three parts. Typically the organizers keep 50%, the winner of the lottery takes 20% and 30% goes into the jackpot. The lottery winner also then draws a card from a deck of playing cards and wins the accumulated jackpot if the ace of spades is drawn. If not, the reduced deck is kept for the following week's game.
VIDEO: Watch the aftermath of the jackpot award ceremony
(Click to display full-size in gallery)
(Click to display full-size in gallery)
Thanks to dannyct for the tip.