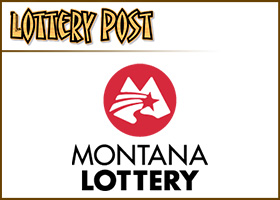 The Montana Millionaire winning numbers were drawn on Friday, and the grand-prize-winning ticket worth $1 million was sold in Butte.
The million-dollar ticket number is 024279.
There were also three tickets worth $100,000 each; one was sold in Butte, and two were sold in Great Falls. The winning numbers are 023452, 083597, and 147877.
There were five $10,000 tickets sold; two were sold in Billings, and one each was sold in Glasgow, Laurel, and Hamilton.
The complete list of winning numbers can be found on Lottery Post's Montana Lottery Results page.
The 150,000 Montana Millionaire tickets sold out on December 15th, which set a record as the fastest selling for the game, which is now in its 11th year.
The winning numbers were chosen by a Random Number Generator (RNG) computer that has been certified to use by the Montana Lottery.
Before the machine can be used for the drawing of numbers, it had to go through rigorous testing to ensure the numbers were truly random.
Montana Lottery communications director Jennifer McKee says that this is always an exciting day because this program was designed to make a Montanan a millionaire.
"Every year it's always so exciting," said McKee, "The day we draw the actual winner is just a fun day around here because somebody is going to be a millionaire at the end of today."
Included in the final winning numbers this year was an additional special drawing that produced 77 ticket numbers winning $500 each. The special drawing was added when the lottery determined that an operator error prevented some of the approximately 1,000 instant-win prizes from being awarded at the time of ticket purchase.
You can see all of the winning ticket numbers Lottery Post's Montana Lottery Results page. Lottery Post is the only major independent lottery website that publishes raffle results for the Montana Lottery and every other state that holds raffle drawings during the year.