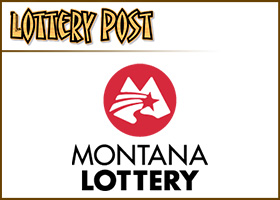 By Todd Northrop
The Montana Lottery held its annual New Year's Day raffle drawing today, creating one new millionaire and several more winners of lower prizes.
The winning numbers for Montana's Millionaire Raffle can be found on Lottery Post's Montana Lottery Results page.
Millionaire Raffle is a raffle-style game offered by the Montana Lottery, with a limited number of $20 tickets.
With only 125,000 tickets sold for the raffle, Millionaire Raffle offers the best odds to win $1 million of any Montana Lottery game. Tickets went on sale Nov. 1, 2011.
There was one drawing on Jan. 1, 2012 to select one $1 million prize winner, four $100,000 prize winners, and four $10,000 prize winners. In addition, one "Early Bird" winner of $5,000 was drawn on Nov. 25 from all the tickets purchased up to that point.
Also, a total of 200 instant prizes of $50 were awarded during the purchase period for the game. For every 625th ticket sold, one lucky person won $50 on top of the chance to win any of the other prizes drawn on New Year's Day.
The Lottery encourages all winners to sign the back of their ticket immediately, and store in a safe location until they are able to present it at Lottery Headquarters for payment.
The Lottery will be open again on Monday, January 2, at 8 am.